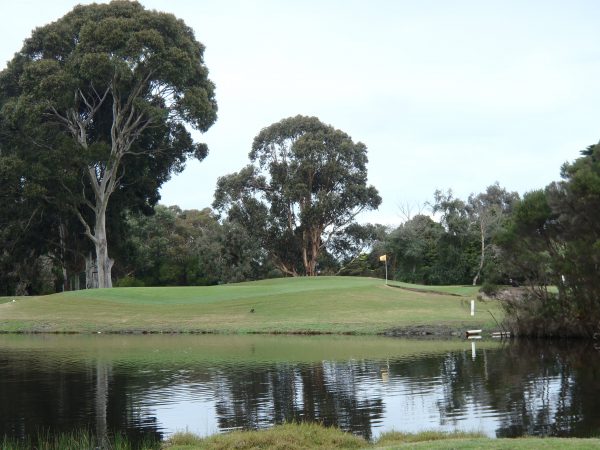 The uncertain future for private golf clubs in south-east Melbourne has entered a new chapter with clubs Rossdale and Keysborough investigating the possibility of a merger.
The two clubs have been in consultation with Golf Victoria and enlisted the help of Jeff Blunden Advisory Services (JBAS) to investigate a range of future financial models.
The JBAS study is expected to last nearly four months after which recommendations will be provided to the clubs.
"Keysborough and Rossdale sent a combined letter out to their members just stating that Keysborough approached us with a potential amalgamation," Rossdale General Manager Tim Hanton says.
Both clubs' general managers watered down suggestions Rossdale will be converted from 18 holes to nine holes as part of a merger.
"That'll come down to what's in the report," Hanton says.
"There's no speculation what we're down the track of at the moment as to who's staying where and whose going.
"There's probably half a dozen potential outcomes," Keysborough General Manager Dee Healey says.
"And we certainly can't preconceive any model without due process whether it be retaining our footprints and leaving 18 each, whether it be both clubs selling and moving somewhere else, who knows.
Rossdale has a membership base of close to 900 while Keysborough has approximately 1000 members.
In financial terms, neither club purports to be in turmoil.
Hanton says Rossdale has experienced an insignificant drop-off in membership in the last year while Healey expressed a view that Keysborough's business model at its current site could be sustainable for years to come.
But both agree the long-term security of private golf clubs in Melbourne is under threat.
"It's no secret that the slice of the pie for private membership is decreasing and the market is getting more competitive," Healey says.
"The forward-thinking clubs are the ones that are being progressive and ensuring that their future's going to be guaranteed.
Hanton says he's been frustrated by the impact of RACV golf memberships on private golf clubs.
RACV offers time-poor and financially-strained golfers cheaper pay-for-play packages at dozens of Australian courses.
"That does hurt the clubs with some people not joining as a member. There is probably a little bit (of frustration) because we want to retain members into the golf club.
But Healey says RACV golf memberships could spawn a long-term benefit for private clubs whilst assisting with the growth of the game.
"The aim obviously is that those RACV members, once they get that opportunity will ultimately yield into full memberships in private golf clubs.
Meanwhile, Woodlands Golf Club is also feeling the pinch with members defeating a motion in late April to raise full membership fees by 20.4 per cent.
But the club says a smaller fee increase of up to five per cent could arise in the short term.
It comes two months after nearby Kingswood Golf Club and Peninsula Country Golf Club signed a Heads of Agreement to look at relocating Kingswood to Peninsula's site in Frankston.
But the financial strain on the industry isn't reserved for private clubs with Perth's renowned Burswood Golf Course shutting its doors amid little fanfare in April.
Reports indicate half of the property will become part of a hotel whilst the other half will eventually transform into a carpark for new sport stadium.
It paints a bleak picture of the financial landscape for golf courses but Thirteenth Beach Golf Links on Victoria's Bellarine Peninsula says it's found a successful business model.
The 36-hole complex has a member base of more than 1000 and a loyal pay-for-play market.
Thirteenth Beach's General Manager Anthony Masters says a semi-private business model is particularly attractive to 25 to 45 year old golfers who can't commit their time and money to full private club membership.
"Some private clubs need to look at their client times and really consider whether they open those up to public play," Masters says.
"Set standards, set dress codes but open up the club to public play and also trying to encourage local juniors. It's a very fine balance between member rights and public access.