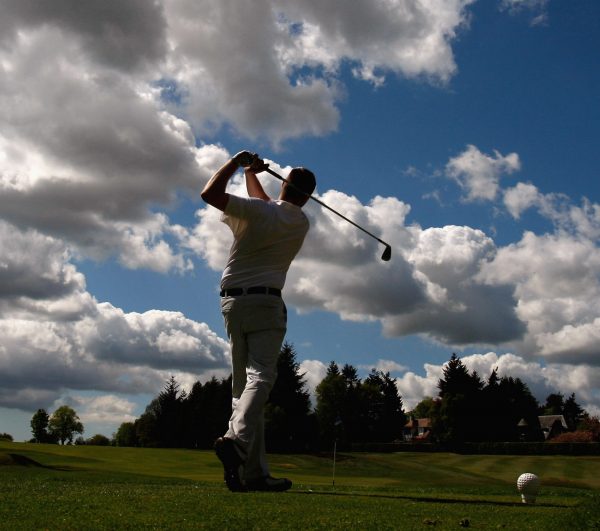 Cancer Council Victoria is daring all Australian golfers to take on its annual golf event, The Longest Golf Day, in a bid to play 72 holes in one day and raise money to fight cancer.
On December 21, golf clubs and courses across Victoria will participate in the one-day challenge to complete four rounds of golf.
Spokesperson for Cancer Council Victoria Stephanie Hargeaves says The Longest Golf Day is open to anybody who can assemble a team of either two or four players to tee off on December 21 at their local golf club or course.
"Individuals and clubs can take on their own fundraising as they see fit," Hargreaves says.
"The event is getting stronger each year. Four clubs participated in the event in 2014, and this year we aim to have 30 clubs on board."
The Longest Golf Day was pioneered by MAB Managing Director Andrew Buxton in the early 2000s as a challenge between mates to play 90 holes in one day.
Buxton, a very keen golfer and self-proclaimed endurance-junkie, took his idea to Cancer Council Victoria in 2013 to turn his challenge into an official fundraiser.
"In the beginning, we did it just for the sake of it," Buxton says. "Every year since, we've played four or five rounds on the last Monday before Christmas."
Since Cancer Council Victoria's involvement, The Longest Golf Day has been scaled back to 72 holed to appeal to more golfers and philanthropists alike.
Last year's event had only 20 players and raised more than $8,000.
Cancer Council Victoria has set the fundraising goal for this month's The Longest Golf Day at $50,000.
More than 29,000 Victorians are diagnosed with cancer each year.
Cancer Council Victoria's CEO Todd Harper says The Longest Golf Day is a critical part of the organisation's mission to fight the disease that touches everyone.
"The Longest Golf Day helps raise awareness about the work we do in the community," Harper says. "The money raised ensures we're able to fund research, provide prevention programs and to support residents affected by cancer."
One in three Victorians will develop cancer by the age of 75.
"With the average golfer spending approximately four hours in the sun for every round of golf played, golfers are one of the most at-risk communities for skin cancers in Australia," Hargreaves says.
"Australia has one of the highest incidences of skin cancer in the world. Two in three Australians will be diagnosed with skin cancer before the age of 70 and 2,000 Australians die from skin cancer each year."
To register your team for The Longest Golf Day, visit https://www.everydayhero.com.au/event/longestday2015  or call Stephanie Hargreaves on 03 9514 6111.