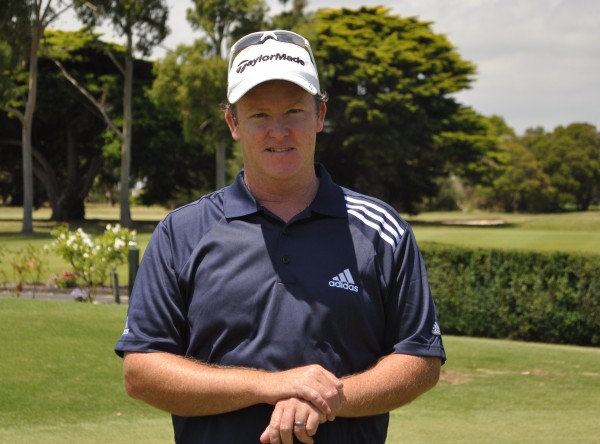 Australia's Marcus Fraser returns to the Open Championship this week, marking his third appearance in the event. Here are his thoughts on playing in what is arguably THE Major in world golf:
This is my third Open. I played in 2005 in St Andrews and the following year in Hoylake. It's awesome. It keeps getting better. At St Andrews, I got overawed by the whole thing. Taking photos at every hole. First British Open at St Andrews, it's pretty cool but you have to get there to play.
I learned my lesson pretty quick as I missed the cut there but played alright in the following year. I'm looking forward to this one, it's a good test. There is no let up. If you don't hit the fairway you are chipping out. If you can get out of the fairway bunker, you've done well. You just have to get it back in play.
We have to deal with this in Europe, you know how to deal with it (weather). I've got my family, wife and my two kids here, Archie and Lily, she's crawling around now, it's nice to have them around. It'll be a good week.
The Open is different. This is a lot tougher. But it's another tournament. We'll just go out and do the best that I can. I've been more consistent in my game which is good and hope it continues throughout the year.
Start of last year, I wasn't sure if I was going to play golf again. It was one of those things (Marcus was down with a neck injury). Rehabilitation was pretty quick and I got back out quickly. It made me realise how much I missed the game. When something is taken from you, you realise how much you miss it. It was a wake-up call. I have started to play better ever since which was the kick in the butt that I needed.
I was out for three months, and a good six to seven months till my neck was back at 100 percent. Takes a long time to get the confidence back in. Now it feels good. I've not had any problems with it. It feels good to go.
Sitting on a couch in pain is not good. Anytime you have a chance to play in the Open, you have to grab it with both hands and hope to have a good week. Just give yourself a chance on Sunday, be within reach. But a lot of golf to be played before then, you need to be patient out there.
They're all so tough. Monday was the first time I have played the course. Hit three wood into six par fours and a couple of them I couldn't even reach with the rain and wind. Par 3s are tough, small targets. It's about getting the ball into play on the fairway.
As soon you get on the first tee, there's no break until you putt out on the 18. There's no let up. It's going to be a good test.