Ryan Fox held off a determined challenge from home favourite Thomas Linard to capture a wire-to-wire maiden victory on the European Challenge Tour in Le Vaudreuil Golf Challenge in France.
Leading by three shots at the start of the final round, Fox birdied the closing hole for a two over par round of 73 to finish on 14 under par, a shot clear of Linard, who pushed him all the way with a level par round of 71.
New Zealander Fox, the son of All Blacks rugby legend Grant Fox, battled to keep his place at the top of the leaderboard on the front nine, carding two birdies and two bogeys, along with a double bogey on the sixth hole.
Linard, meanwhile, posted three birdies in five holes, as well as two bogeys, to share the lead at the turn, but while both players carded two birdies on the back nine after a brief delay due to heavy rain, Linard's three bogeys compared to Fox's two proved decisive.
"It was a tough day," said Fox. "Conditions were pretty awful through the middle of the round with the rain and the wind. It was a great battle down the stretch with Thomas. We had four or five holes where we stood tied for the lead. He made some unbelievable shots and I guess it made it a little easier for myself to get forward to stay one in front.
"There are some tough holes out there, and I missed a couple of greens, and then got up and down, but it doesn't matter now, I guess. I'm just happy.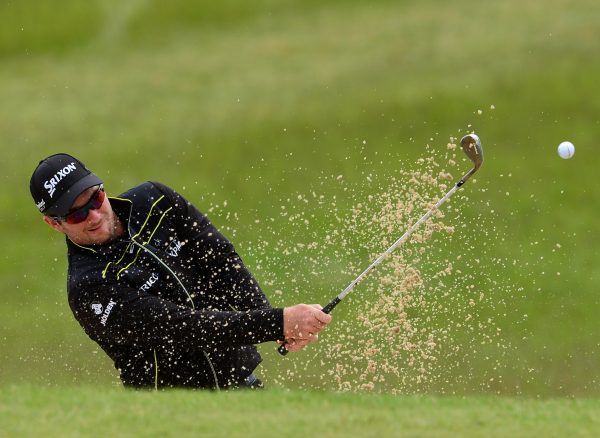 Fox has made an impressive start to his Challenge Tour career with two top ten finishes from three appearances before qualifying for The Open Championship and making the cut at St Andrews last week.
He is the first Kiwi to win on the Challenge Tour since Gareth Paddison back in 2007, a victory which coincidentally also came on French soil.
"This trip is my first time to Europe, and I have played well," said the 28 year old. "France was my dad's favourite place to tour when he was playing with the All Blacks. I think it's the same for me. It's my favourite place in the world at the moment."
Linard, a winner last year on the Challenge Tour, finished runner up on home soil last month in the Najeti Open Presented by Neuflize OBC, and he had to settle for the same position again.
"I'm know ready to win a tournament so if it's not this one, it will be another," he said. "I'll be patient.
"I had two bad shots on 15 and 16 and missed some short putts maybe because I wasn't patient, and it made me angry. I tried to take him on but he played better than I did today, and maybe made less mistakes.
"There were a lot of people supporting me and it was really nice. I wish there was more tournaments in France because of this support, and sometimes we dare to do certain shots just because of this."
Sweden's Steven Jeppesen and American Connor Arendell shared fourth place five shots back on nine under par after both players signed for rounds of 73.