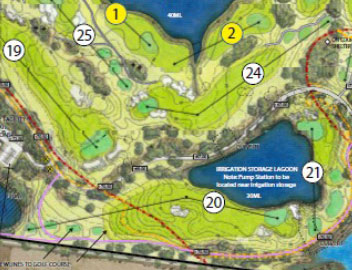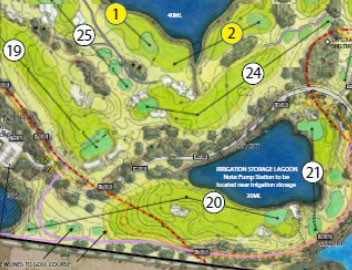 The Board and members of The Eastern Golf Club have cause for celebration, as their planned relocation has overcome the final hurdle, clearing way to begin construction of their proposed 27-hole multi-million-dollar Greg Norman-designed facility in Melbourne's Yarra Ranges.
Following two years of challenges from developers, council and environmental organisations, the club has announced that the proposed site in Yering had been approved for development, following a successful Planning Scheme Amendment.
In essence, the zoning of the Yering land was changed from 'Green Wedge' to 'Special Use', thereby eliminating the need for a planning permit to develop the site as per the club's masterplan. This outcome drastically reduced the time, hassles and — most importantly — the costs which would have been incurred by the club had there been further challenges or obstacles resulting from the hearing.
The amendment was approved by Planning Minister Matthew Guy just days prior to a scheduled VCAT hearing on the relocation. With the amendment's approval, however, the VCAT hearing was rendered mostly unnecessary, other than to recognise the amendment itself.
"We can finally move forward with certainty," said Club Captain/Board Chairman Peter Dane in a letter to Members. "This is a significant achievement that has involved a lot of work for a lot of people. I thank all members for their patience and understanding through what became a long, drawn out process."
The first steps for the club's relocation will be to finalise the land contracts regarding their new/proposed site in Yering, as well as with Mirvac, who purchased the club's current Doncaster property for an estimated $100 million.
If all contracts are signed, and all the other paperwork/requirements are achieved without incident, the club could break ground on the new property within a matter of months, perhaps as early as June.