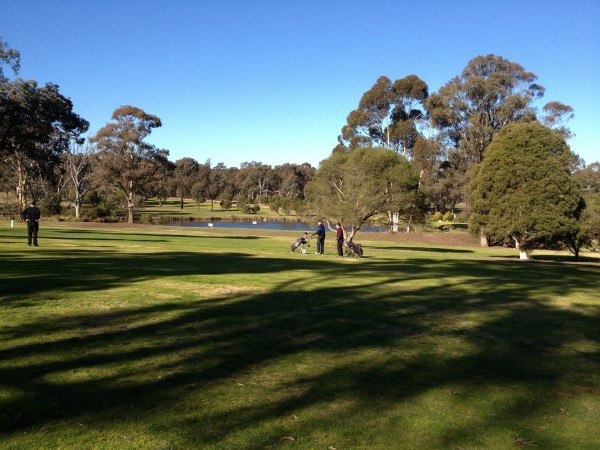 Bendigo Golf Club is pushing to become one of regional Victoria's strongest clubs after winning the bidding war to merge with embattled Eaglehawk Golf Club. Eaglehawk's members have voted at a 66 per cent majority to merge with Bendigo instead of Neangar Park Golf Club and Belvoir Park Golf Club.
"We're very happy with (Bendigo's) approach and their proposal," Eaglehawk secretary Jenny Chapman says. "It was an overwhelming majority that wanted to go there so that makes the work a lot easier. If we had have gone to second preferences it would have been 92 per cent.
The merger promises to get Eaglehawk back on track financially but a mixture of sadness and excitement remains amongst the club's members. "Members here are very heartbroken because some of the members have been here for 45 years and it's hard for them to comprehend it closing," Chapman says.
"On the other hand, it will be a new club, a new adventure and at least we've got somewhere to go. There'll be an increase in cash flow that will make marketing easier, facilities can be prepared to accommodate more people and cater for different types of people as well."
Bendigo has already extended a welcoming arm to Eaglehawk's member by giving them full playing privileges at Bendigo for no cost while the merger is finalised.
"We're very understanding of their position and we'll do our absolute best to make sure that any transition is done in consultation with them while making sure that they're made very welcome here," Bendigo General Manager Steven Oliver says.
With both clubs still to undergo respective audits, Oliver says the merger may not be completed until early 2014. Eaglehawk wishes to hold its annual tournament in November before making the full move across town to Bendigo. "All those things we'll work together and we'll be a big and stronger club all round," Chapman says.
The two clubs are now in the process of forming a joint steering committee. "We're very excited to have the possibility of another 120 members come across and use the facilities we've currently got," Oliver says.
The merger is not just a significant milestone for Eaglehawk, as it searches for a way to continue its history at a new site, but also for the once-struggling Bendigo. Oliver, who has been in the top job at Bendigo for three months, says the club's financial position has come full circle since being in trouble several years ago.
"The Bendigo Golf Club, four or five years ago, as a lot of clubs were, was doing it tough and the board's been really proactive and made some courageous decisions and the members have stuck with it and now the club's travelling really well."