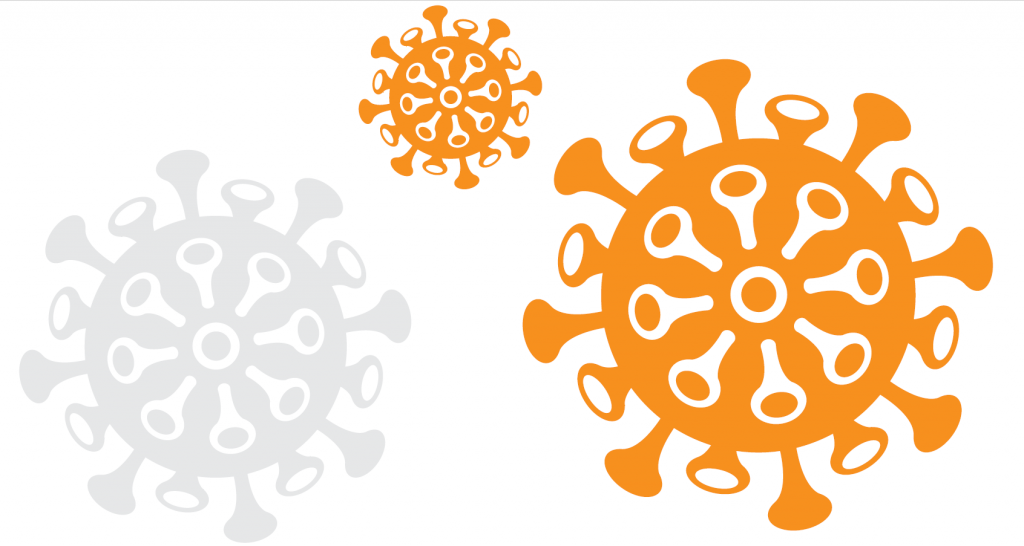 While businesses and lives across the world have been tragically affected by the COVID-19 crisis, there has been, surprisingly, a bit of a bright side…at least in Australia. The numerous lockdowns and restrictions imposed by governments—which have generally banned most sporting activities—have named golf as one of the few sports/activities that can legally be played.
This has created a mini "boom" across the golf industry, with clubs, manufacturers, retail and service providers all reporting strong sales and high demand. Club membership enquiries are rising (with some clubs reporting "wait lists" again!), tee sheets are full and new gear purchases hitting never-before-seen levels.
This comes as welcome news for many (if not all) clubs, and is a much-needed counterpoint to potentially crippling Food/Beverage/Accommodation/Corporate revenues lost as a result of forced shutdowns of Bar/Restaurant/Food during the lockdowns.
Inside Golf reached out to various members of the golf industry to get their "take" on the Ups and Downs of the recent COVID-19 crisis.
QUEENSLAND GOLF CLUBS:
Scott Wagstaff, GM of Carbrook GC:
"The club has travelled well.
"Generally, COVID has been good for golf in Queensland. It is one of the few sports you could play through the three months.
"So it's become popular and demand on golf has been at an all-time high.
"I think clubs may come out of this better than we initially thought.
"Our business model is about golfers – memberships, green fees and cart hire.
"We were able to keep trading in that area.
"Obviously the clubhouse operations provide a fair turnover, but it's not the end of the world if the clubhouse is closed.
"We operated reasonably well with the clubhouse closed.
"When we went to two-balls for six or seven weeks we were busy from dawn to dusk with a 170 capacity each day.
"Even Tuesdays, our slowest day, was busy because so many people were off work.
"As fourball play came back it was still busy, and busier than pre-COVID.
"It was a challenge for all the members to get a game with less tee times available and an extremely high demand, but most have been playing.
"And pace of play during two-ball play was at an all-time high because of leaving the flag in and not having to rake the bunkers, plus with the clubhouse closed, people were just walking from the 9th to the 10th and not stopping for a break.
"All these time-saving things have an impact and saved 20-30 minutes on a round."
Luke Stephenson, GM of Yamba Golf and Country Club:
"The shutdown has actually been good for the game of golf – at least for us anyway as we have come through this very well.
"We have had large competition fields because members have not been able to travel.
"Many new members have joined the club and more local social golf has been played.
"Revenue in the clubhouse remains slow, but we are open and JobKeeper has been a lifeline throughout."
Gavin Lawrence, GM of Keperra Country Golf Club:
"There's been an extraordinary increase in participation within the membership, which has created unprecedented demand for tee times.
"Demand has been high and the golf course has been incredibly busy.
"We kept the course open to members and guests only and that was due to the size of our membership. Corporate golf had to be put on hold, but we are now rebooking dates where we can.
"The golf shop has ticked along very well and there hasn't been a dip in the merchandise side of the business.
"Members have seen it as an opportunity to upgrade and reinvest in some of their equipment, new buggies and shoes."
Tracey-Lea Tiley, GM of Hope Island Resort:
"The positives to come out of the coronavirus have been the enhanced community spirit.
"We have had 60 members volunteer and they have been doing works on the course for the last couple of months.
"The course looks incredible and the clubhouse is open.
"But COVID impacted on our event business as we were about to go into a busy wholesale leisure and travel period.
"So we lost many months of group bookings and, for us, it was peak season and hard to recover.
"More people will book later and some won't book until next year.
"Groups were cancelling and wanted refunds so that's been hard to manage from a cash flow perspective."
Ian Cottle, GM of Burleigh Golf Club:
"Our player numbers have increased significantly so we altered to "members only" to ensure all members could book a round of golf, and to assist with implementing COVID-19 restrictions.
"Competition rounds were 25 per cent up for May, which has offset to some degree the huge impact on bar sales and other income lines.
"We made the decision to stop social play bookings as accommodating the needs of members is our first priority.
"As COVID-19 restrictions have eased we have enabled members to bring a guest on the quieter days of Sundays and Mondays. We reassess booking guidelines as the government makes changes here and there.
"The JobKeeper payments have certainly helped.
"When COVID-19 restrictions were first implemented, bar activities were ceased.
"JobKeeper then assisted in keeping the staff engaged with the club by providing a barbeque on the balcony for members, so the bar staff that had no hours were doing some hours.
"The current 'seated drinking' requirements need a greater number of staff on shift than usual to accommodate the change in service and to oversee the compliance requirements."
VICTORIAN GOLF CLUBS
Jodie McDonald, Sales & Marketing Manager at Sandhurst Club:
"The closure of Sandhurst Club's two championship courses due to COVID-19 was an historical moment in time that won't be forgotten. With the Victorian government standing firm on restrictions, the closure saw 45 days of no golf. Those 45 days were put to good use with course works and maintenance accelerated ahead of time. On 13 May members returned to the courses in droves to enjoy the pristine conditions of the two untouched courses. Sandhurst Club like many others have enjoyed peak season bookings and membership uptake in the traditionally low winter months. It's wonderful to see golf is back!"
Barbara Kelly, GM of Chirnside Park/Gardiners Run GC:
"After COVID-19 restrictions lifted, the return to golf has been extremely positive for our club. We have seen a significant increase in rounds played by members and visitors.
"The recent popularity of golf has seen our membership grow over the last two months with 92 new members joining. Most of the new members who have joined this year are aged between 18 – 40 and our average age is at an all-time low of 49. This growth in membership is amazing considering golf membership has been on the decline across the country.
"It's been great to see new young faces around the club, we have had lots of golfers playing Gardiners Run for the first time, as well as golfers who have dusted off their clubs for the first time in years, get back into the sport. Our green fee numbers are up substantially compared to last winter with every weekend fully booked and weekdays that are usually quiet like Mondays and Thursdays are seeing fields of over 170 players compared about 100 last year.
"After speaking with other Managers, it seems all clubs are experiencing this boom in golf, it's important that we nurture these growing numbers and keep golf popular."
Jenny Brookes, Marketing Manager for Clifton Springs Golf Club
"The team at Clifton Springs Golf Club were blown away by the support of the local community during COVID-19. At a time when all they could offer was takeaway food (with golf and dine-in trade banned), the community threw their arms around the club and the phones were inundated with orders. Since the return of golf, albeit under much different conditions, the club has seen a sharp increase in casual green fee players, due to the smaller member numbers at the club compared to neighbouring clubs, allowing extra room for casual players."
SYDNEY GOLF CLUBS
Andrew Kirkman, GM of The Lakes:
"At The Lakes the number of member rounds has increased by 60% – 70%, but despite the increase the pace of play has never been so fast. When we moved to groups of two playing social golf in early April the Members understood that the quicker the golf the more Members could get a game each day. The average 18-hole game started taking about 3 hours. Our members were fantastic. When we transitioned back to groups of four playing competitions, the round times have averaged about 4 hours, with many 3-hour and 40-minute games, which is impressive for a challenging Australian Open golf course that normally enjoys a little breeze."
"As life in Sydney starts to move back to a new normal, we see Members returning to their normal playing days but continuing to play faster. This will likely see us move to offering a limited number of tee times to visitors on some Mondays and Thursdays. The golf course is looking amazing and is close to tournament condition as we have maintained our entire course maintenance team working full-time throughout the pandemic."
John Harrison, GM of Monash Country Club:
"The golf course has been busier than we could have expected and that was even running as members only and not allowing guests.
"When we were playing in twos, the members were still driving in the gate at 4.30pm and getting four holes in, all for 'exercise'. It was crazy.
"Mondays and Thursdays, for instance, pre-COVID we might generally hit off 80 players. Nowadays we are pushing 190.
"New member enquiries have been enormous.
"Monash is basically closed for membership with provisional membership in place.
"We have five-day and seven-day members on the waiting list for a possible August intake.
"And I have to say the members have been very respectful to the staff and coping well with all the restrictions on course and in the clubhouse.
"In fact, we have noticed that with the 'flag in' rule and no raking bunkers, round times have dropped significantly.
"Even though working through restrictions and communicating to members had its challenges—and a couple of times I had thought it better if we had been closed—it is going to be great for the game we love and yes, NSW golf will be better off for being allowed to play and 'exercise'!"
Kate McDouall, Club Manager and pro, Castle Cove Country Club:
"We have been busier than ever…there's nothing like a pandemic to re-ignite people's interest in golf!
"I was talking to a friend yesterday that went to the driving range at Palm Meadows and the pro there was saying it's like it was back in the 80s when Norman was #1.
"We saw a gap in our membership structure during the pandemic and have introduced a new category, 18-28 years, and I have signed over 30 new members, half of which are in the new category and the others in categories that already existed.
"The introduction of the new category has been amazing.
"When it was groups of two, it was a complete nightmare! For the most part people were ok with it, however, it was definitely a stressful time just trying to ensure the club stayed open and didn't receive any fines, as I heard some clubs did.
"Trying to get people to understand that it wasn't me or the club imposing these restrictions, but actually the government, was absolutely a challenge.
"The easing of restrictions comes with its own challenges as well; people think that it's just back to normal, which it really isn't."
Oliver Raggett, GM of Roseville Golf Club:
"Golf numbers have gone mad here.
"At the height (of the pandemic) our course traffic was up 40 per cent; it would have been much more if we could have fitted more people on the course. "We are still up about 25 per cent.
"Membership is up. We had to close membership till mid-June as we had no space on the timesheets.
"Since opening back up we have had about 20 new members…and no-one leaving.
"As far as social distancing, we did a lot of marshalling, signage and educating.
"It was hard for members at the beginning as they had to break habits formed over many years.
"As time has gone by they became much better and were very appreciative of all the work we did to keep them safe.
"I think we were very lucky to be able to play golf during this time.
RETAIL AND MANUFACTURING
Ravi Abeyaratne, Marketing Director of Drummond Golf:
"Business is really positive at the moment. The most pleasing thing is there are lot of NEW golfers.
"Other than for VIC and TAS, where courses were closed for a period, we have traded through well.
"With community sports still not back and with people working from home it appears people have time to play golf now.
"With travel restrictions, the regular golfer is at home and playing more golf, too. This all leads to more consumption which naturally is good for business. I guess the biggest learning here is that it's not the structure of game that limits people from playing it, but having the time to play."
Anthony Gercovich, Sales & Marketing Manager, Mizuno Corporation Australia Pty Ltd:
"With the recent publication from ASGA on the rounds of golf growth being played during the pandemic – golf is experiencing a shot in the arm right now that we have not seen this century. At Mizuno we are experiencing this across our entire product range as well."
Matt Meredith, Managing Director, Callaway Golf South Pacific:
"After a very tough April with golf courses closed and total uncertainty over the ability to play the game, we have seen a very strong resurgence over the past few weeks. There is no doubt that golf is experiencing a rarely-seen increase in play.
"I have heard a few explanations that all make sense. The curtailment in competitive sports and pastimes, flexibility in working from home, reduced work hours, government injections and early superannuation withdrawals and the fact that golf is a naturally social distanced sport that also allows strong social interaction. Even people starting to appreciate the environment of a golf course and time to themselves in these difficult circumstances. At this stage it all adds up to very strong golf player numbers and, subsequently, Callaway sales through retail. I can see this interest in golf being a longer-term phenomenon as the world will definitely change post COVID-19 and the experience, environment and structure of golf will suit that transformation.
"From a product point of view, the increase in new players has directly impacted the sales of packaged-up full sets that are generally sold to entrants to the game. This part of the market has been strong all over the world. That said, Callaway Golf South Pacific has also seen significantly higher sales across the board in June. Many of our retail customers have commented 'it is like Christmas'.
"Whilst remaining very cautious with the economic challenges we will be facing for some time, we also hold some quiet optimism for the continued growth in this extraordinary game we all play."