KEEN golfers David Goss and Nancy Young are among the first deposit-holders to find their dream retirement apartment at The Ninth Middle Ridge beside Toowoomba Golf Club's historic course.
The couple play the course two or three times a week and Nancy is a life member after serving as the first female president of club.  
David says they are both eagerly awaiting the time when they can call the golf club their home and just walk out their door and onto the course.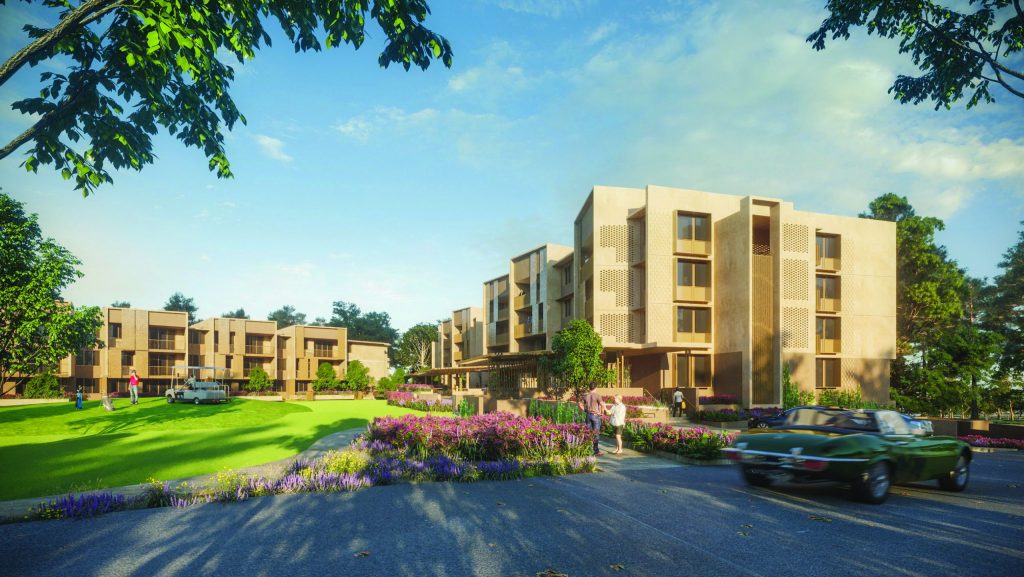 "We can't wait and are looking forward to living at The Ninth – the sooner the better,'' he says.
"Our decision to move to The Ninth came as a result of a combination of factors including the fact Nancy has had some health issues. It became a sensible decision to look at something that will put us in a good position for the future.
"We also like the idea of living right on the golf course and it's in Toowoomba because we have no desire to move away.
"It will be the ideal situation. We will have three bedrooms so family can visit and we won't be restricted to living only in our apartment with all the community facilities.''
Construction work is underway on the much-anticipated independent living community being developed by Aura Holdings, a small southeast Queensland retirement village provider and operator.
Experienced retirement village builder and home-grown Toowoomba company McNab has been appointed to the project with Cox Architecture.
The Ninth Middle Ridge is Aura Holdings' sixth village.
Its other golfside community, Somerset Indooroopilly, is under construction within Brisbane's prestigious Indooroopilly Golf Club, with stage one is due for completion before the end of 2021.
The Ninth Middle Ridge promises something very special for retirees on the Darling Downs in a luxurious vertical village with 79 apartments overlooking treetops instead of rooftops, ensuring it will be as peaceful as it is picturesque.
The pet-friendly village will offer two-, three- and four-bedroom apartments, including six spacious penthouses with expansive views of the stunning 55 hectare course.
Residents will enjoy a private, maintenance-free lifestyle in the low-rise development with facilities, including a gym, billiards area, wine room, library, craft room, lounge, multi-purpose function room, outdoor entertaining and barbecue areas, and the convenience of a community bus.
Aura Holdings' director Tim Russell says it is exciting to see construction progressing on the site beside the ninth hole after delays in the wake of the Covid-19 pandemic.
"Despite an unavoidable delay to the start of construction, Aura has continued to be firmly committed to this project," Russell said.
"I am thrilled that things are now moving on this exciting project for Toowoomba.
"The Ninth will have equal appeal to golfers and non-golfers who want to live in such a beautiful, peaceful and secure community of friendly, like-minded neighbours.
"Our residents can live the independent lifestyles they crave with a range of support services delivered to their apartment if needed.
"This is a keenly awaited development for Toowoomba Golf Club members and retirees who are attracted to Toowoomba's lifestyle and all its facilities. This is retirement living for the 21st century.''
Construction of The Ninth is due for completion by the end of 2022.
Apartments are selling now from $595,000 and can be reserved with a $5,000 fully-refundable deposit.