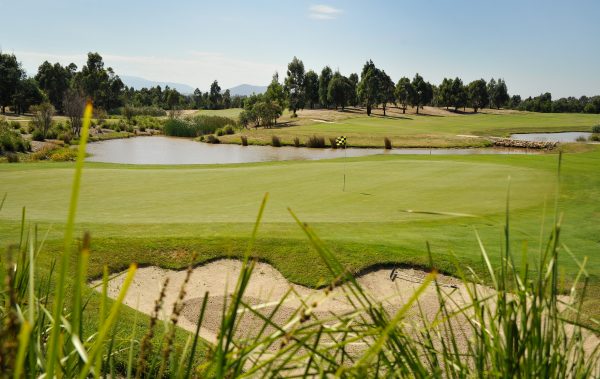 After years of declining member numbers and financial struggles, Melbourne's Yering Meadows Golf Club has been placed into administration.
In a recent letter to members, the Board noted that a disappointing membership subscription renewal period (the club currently has only 621 members across all playing categories) has meant the Club would be unable to meet its financial commitments for the remainder of the year.
"The Club will surrender the lease under which it operated the facility and Mr Jiang [the owner] has set up a new management company (Yering Meadows Golf Club Members Pty Ltd) to take over the running of the business," the letter said. "This company will purchase the remaining assets of the Club for the sum of $600,000 which was agreed to by the voting members at the Special General Meeting held on Thursday 6th July 2017 by a majority of 178 votes. The new company will recognize all the account balances held by members with the Club and also prepaid lessons and cart fees already paid by members to the Pro shop.
"A license has been granted by the owner and his new management company to the newly formed Yering Meadows Members Association to manage and conduct all the golfing events on behalf of the association members. It will recognize all of the members playing rights that they enjoy and things will continue as they do now including the members discount on food, drink and items purchased from the Pro shop.
"The funds received from the sale of the assets plus the Club's existing cash balances will be insufficient to meet all of the liabilities in full and accordingly Yering Meadows Golf Club Ltd has today been placed in administration to ensure that all the rights of the creditors are dealt with in accordance with the appropriate legal requirements."
The club, previously the Croydon Golf Club, moved to the current site in Melbourne's Yarra Valley in 2008, before being purchased last year by Yering Properties Pty Ltd; the principal of which is Ye Ling, with husband Jiang Gou Liang. The club has faced mounting debt and dwindling membership, as well as increased competition from "new" neighbouring clubs, notably Gardiners Run and The Eastern Golf Club.