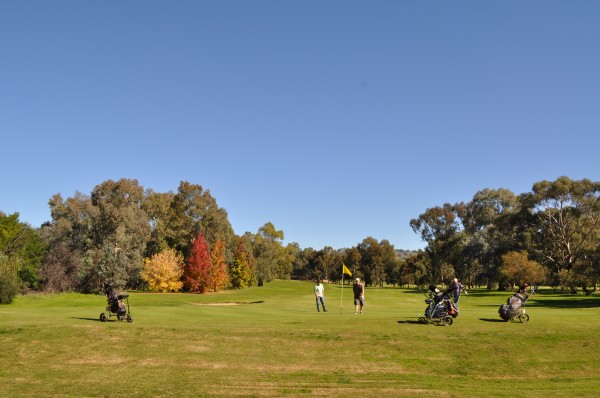 The President at Wodonga Golf Club in Victoria's northeast claims the club's recent sale has removed uncertainty amongst members and ensured it can become more profitable in future.
The SS&A Club – which had been trying to sell Wodonga for several years – accepted an undisclosed offer from an unknown consortium in late May.
"They haven't announced what they want to do and they haven't identified themselves at this stage," Wodonga President Nic Fothergill said referring to the consortium, which won't begin running the club until May 31 next year.
Fothergill expected the consortium would reveal itself and its plans for the 18-hole golf course, its clubhouse and remaining land in the coming months.
"There's a lot of land attached, land that could be used. One of the sites is a motel site. There's the golf course, clubhouse, a big block on Parkers Road and there's another block where the pro shop is."
Wodonga's members are understood to be largely optimistic regarding the sale.
"Things are positive because it removes the uncertainty," Fothergill stated. "The uncertainty is that it was for sale and nobody knew what was going to happen to it, whether it would continue on, like so many of the golf clubs around."
The buying group is expected to continue using Wodonga's land as a golf club.
"The greenskeeper's contract has been extended for two years, the pro's contract's been extended for three years so on the basis of that, they obviously still intend to keep it as a golf course," Fothergill argued.
Others claim there is a reasonable possibility the developers may look to turn the golf club into residential property.
"I think that would certainly be at the back of everyone's mind," remarked Thurgoona Resort's Director of Golf Kirk Nederpelt. "A similar thing happened with the Hume Golf Club that was here 15 years ago, which is now all residential. The talk is that they want to keep the Wodonga Golf Club going and make it a profitable venture, market it to overseas interests or overseas golfers."
Fothergill argued the Albury/Wodonga region is an ideal fit to attract international and interstate visitors to the region, capable of rejuvenating Wodonga Golf Club's finances.
"You're a bus ride away from the ski fields, you're 15 minutes away from the airport, you're only a quarter of an hour away from the Rutherglen wine region, another half an hour from the King Valley and all the Italian wineries."
"I hope that they have the interests of the golf club in mind, just as a PGA professional. I think it would certainly be missed if the Wodonga Golf Club wasn't there because the population, I feel, can support it."