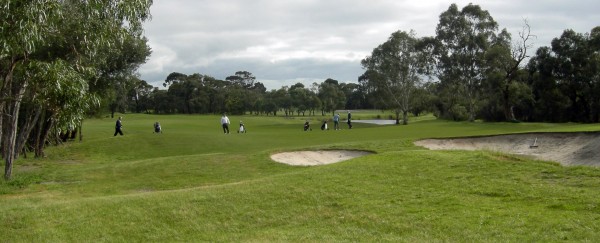 A proposal to merge Long Island Country Club Limited (Long Island) into The National Golf Club Incorporated (The National) will create Australia's first ever 72 hole private golf facility and provide members with access to four championship golf courses for the price of one annual subscription.
After the merger, The National will have four courses across two locations, creating greater variety for members and greater access to both residents in the metropolitan region and Mornington Peninsula.  The Long Island course is located 35-40 minutes from the city and from the existing National courses – The Old, The Moonah and The Ocean.
The 54-hole National golf facility on the Mornington Peninsula has three courses all rated in the top 30 (8, 10 and 30) in Australia.  The added 18-hole Long Island course is rated 62 in Australia and brings considerable value to the post-merger balance sheet of The National.
Mr Mike Holloway, Captain of The National said, "Private golf courses need to continually invest in providing the highest standards and continually evolve their offering in order to remain competitive."
"The proposed merger will create a more diversified product, with more options and greater access for members, some savings from synergies and efficiencies, and also create a stronger financial backing to allow for greater investment in the courses," he said.
Under the proposal, current members of The National will receive access to an additional championship course at no additional subscription cost to them.  The majority of current Long Island members will gain access to three additional championship courses at no additional cost.  All members will benefit from plans to upgrade the Long Island facilities.  All future members will need to join the merged club via membership rights attaching to shares in National Golf Holdings Limited.
Mr Holloway added, "This proposal will provide unparalleled golfing diversity for all existing members, and The National will become the 'Club of choice' for any potential new member looking to join a private golf Club in Melbourne.  The additional asset backing within the structure of The National provides long-term financial security to members."
The President of Long Island, Mr Ken Smith confirmed the benefits of the proposal and outlined "The merger will secure the future of Long Island and will enable the course and other facilities to reach their full potential.  It will also provide the additional benefit to existing members of Long Island being able to access the world class facilities at The National."
As part of the proposed merger, all current Long Island staff will be retained and Long Island members have been given commitments about the future use of the golf course land.
Members are being asked to vote on the proposal on December 14.  If it proceeds, the integration process is expected to take up to 12 months.