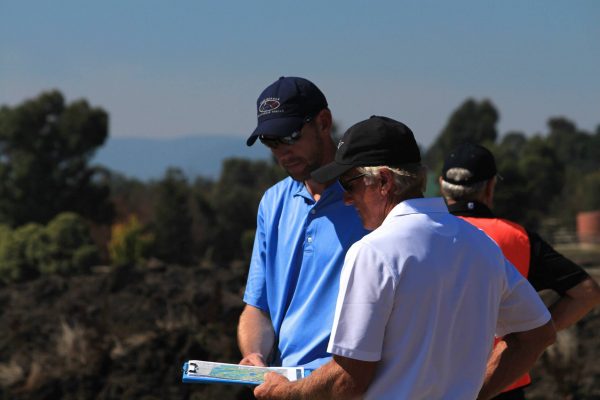 With only a few short months remaining until the opening of Victoria's most talked about new course development, The Eastern Golf Club in the Yarra Valley, all eyes are firmly focussed on watching the spectacular facility take shape.
One pair of eyes that are giving the layout an extremely detailed and meticulous look are none other than those of the Great White Shark himself, course designer Greg Norman, who flew into the site recently to inspect the remaining nine holes and 9-hole par-3 course under construction. The first 18 holes of the facility are already grassed and growing in.
Norman spent over 3 hours on the course with head designer Ryan Van Der Veen and his Greg Norman Golf Course Design team analysing what is set to be a superb layout.
Eastern Golf Club General Manager, Ben Telley noted that "Greg's hands-on involvement from day one has been outstanding. His ability to ensure the land forms and siting of each hole work seamlessly with the stunning landscape around the site in addition to creating a very strategic, yet playable layout is what we believe will be the key to ensuring high levels of enjoyment for levels of golfers."
Inside Golf visited the site last month and we were extremely impressed with the quality of the entire facility.
The first 18 holes opens 1st July, 2015 with the remaining nine holes and 9-hole par-3 course due to open in April 2016. For more information visit www.easterngolfclub.com.au