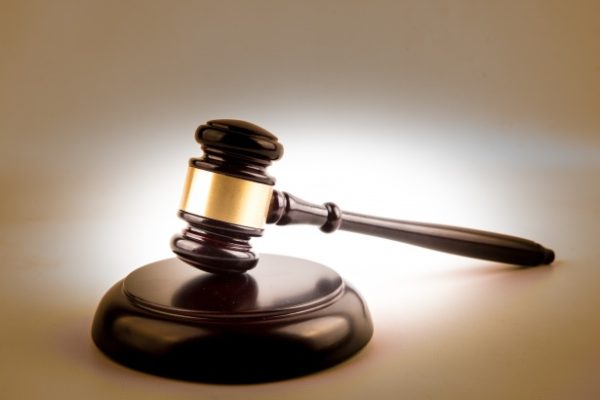 A landmark ruling has been handed down against Royal Queensland Golf Club which will doubtless stir debate across the Australian golf club landscape.
In December, Judge Jarret handed down in his findings in the case of Barnett v Royal Queensland Golf Club [2018] FCCA 3697, in which Barbara Barnett, a Full Member at RQGC, claims that the Club discriminated against her on the grounds of her sex by "limiting or denying the Applicant's access to its course on Wednesdays to play 18 holes of competition golf and/or 18 holes of golf concurrently with the men's single-sex competition."
In Judge Jarret's ruling, RQGC was found to have "contravened s.25(2)(c) of the Sex Discrimination Act by reason of the 2016 weekly playing schedule that the Golf Club put into operation during the 2016 playing year. It did so by operating a weekly playing schedule that in practical terms excluded Ms Barnett from playing 18 holes of golf on seven days of each week when, over the same weekly period male Full Members of the Golf Club could play 18 holes of golf on seven days of each week."
Essentially, the ruling indicates that, if a club's constitution does not distinguish between male and female members, then, as they say, "a member is a member is a member", and if you use any of the 'protected criteria' (i.e. age gender, ethnicity, etc) to differentiate in what is provided to members, then your club is potentially skating on thin ice. Additionally, if a club's male-only (or female-only) competitions make it impractical for a member who is female (or male) to play 18 holes of golf on those days that are consistent with their membership entitlements (i.e. 5-day, 6-day, 7-day), then a club might be on even thinner ice.
The ruling is sure to have repercussions at clubs across Australia.
Dr Geoff Dickson, Associate Professor of Sport Management at La Trobe University, and Lead educator for the Club Management Association of America courses delivered by Golf Management Australia and Golf Australia, applauded the decision.
"The decision is a good one for the game of golf," Dickson said. "The decision makes it more difficult for golf clubs to isolate or ringfence female golfers.
"Royal Queensland is certainly not the only club that has had distinct days for men's and women's competitions that make it impossible for the other gender to play a full round. Many golf clubs will need to change what they do."
Dickson, a 2 handicapper at Melbourne's Rosanna Golf Club (and outspoken advocate for gender equity in golf) stated that club members should take steps to ensure their club is compliant with current laws and acts.
"Every club member needs to ask their general manager, club captain and President whether or not their club's tee time schedule breaches the Human Rights Act, and what they are going to do about it if it is not. In my opinion, golf clubs that defend so vigorously their right to treat members differentially on the basis of their gender are an embarrassment to the industry.
Dickson added that things get unnecessarily complicated in golf due to the perceived need to conduct separate competitions for men and women, and the perceived inability for clubs to run separate competitions concurrently.
"Concurrent competitions where gender is not used to define access to a tee time is the way forward," Dickson says.  "As Justice Jarret noted '…none of these matters demonstrate that it would be impracticable for male and female golfers to be playing simultaneously on the golf course in different competitions…'.  The other option is to conduct a single competition and use the handicap system to create a fair competition regardless of gender and what tees the golfer hits from."
Another aspects of the case of which clubs should take notice, Dickson adds, relates to RQGC's setting of tee times.
"RQGC made efforts to ensure equity for 2017. RGQC correctly reasoned that course accessibility had to be consistent to all members regardless of their gender.  There were two ways that RQGC could achieve this: either increase access to the course for the Full Members who are female, or, conversely, reduce access to the course for the Full members that are male. RGQC chose the latter – to ensure that women could not complete 18 holes on a Wednesday, RQGC implemented tee-time policies preventing men from completing 18 holes on a Tuesday.
"Such was their determination to exclude women from the course on a Wednesday, the club decided to effectively exclude men from the course on a Tuesday, even if that means that the course will be somewhere between heavily underutilized and empty on a Tuesday afternoon.  This strategy of achieving equity is bizarre, puerile and not worthy of emulation by other clubs. Six more victories like this and no RQGC member will be allowed to play on any day of the week. Whilst Judge Jarret concluded that their new approach was equitable, the increased inability to access the course for their entire membership must surely negate any true sense of achievement. "
Finally, Dickson applauded Barbara Barnett for her courage in taking this battle to the courts.
"Barbara Bennett is a true champion. She is arguably the most courageous person to ever play at Royal Queensland. But I don't think Royal Queensland will create a statue in her honour. But the golf industry should."
Royal Queensland GC was contacted regarding this story, but chose not to comment.
The full judgement is available at: www.austlii.edu.au/cgi-bin/viewdoc/au/cases/cth/FCCA/2018/3697.html