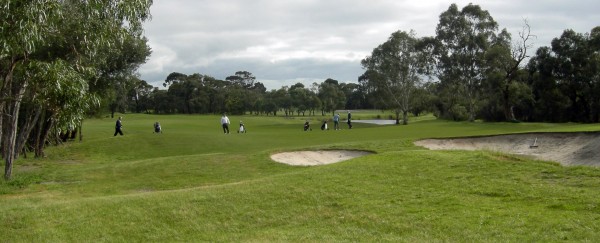 The emergence of the first 72-hole private membership Golf Club in Australia has become a reality when a proposed merger between the prestigious National Golf Club and the Long Island Country Club was recently supported by members by both clubs.
Of the total number of National members who voted on the proposed merger, 80.93% voted in favour of the Proposal.
With the vote, members of The National Golf Club have strongly backed their Committee's foresight and planning, leaving no doubt in the minds of the Committee and Club Management the merger proposal was a sound strategy for the future of The National.
Located at Cape Schanck on Victoria's stunning Mornington Peninsula coast line, The National boasts three championship courses of world standard. The Old Course and Moonah Course are both rated in the Top 10 in Australia whilst the Ocean Course is rated number 30.
The addition of the Long Island course, highly regarded in the golfing community and rated number 62 in Australia, is an example of the fast changing nature of golf in Australia.
"Private golf clubs must continue to invest in providing the highest standards and evolve their offering to continue to remain competitive." The National Golf Club Captain Mike Holloway commented.
"The merger creates new opportunities for members with a course in close proximity to Melbourne together with all the amenities of The National at Cape Schanck. It also provides the Club with a stronger financial position to continue to grow our investment strategies. The membership has backed the plan with a resounding 'yes' vote." Holloway added.
All existing members now will enjoy the membership rights and benefits of four championship golf courses conveniently located within 35 minutes to both Melbourne metropolitan and Mornington Peninsula residents.
"The Long Island Members have embraced this opportunity to be part of The National Golf Club and create the first 72-hole private golf club in Australia," Long Island President Ken Smith said, with 98% of Long Island members voting in favour of the proposal. "Our members are pleased that our 76 year history is to be honoured and respected by The National," Smith added.
The private golf club industry is currently dealing with some of the toughest trends to emerge for many years. Many Tier 1 clubs are experiencing falling demand for membership and are exploring ways to attract new, younger members.  As a result of the merger, The National Golf Club will become even more marketable and attractive to new members all of whom will enjoy the benefits of the 72-hole club.