By Peter Owen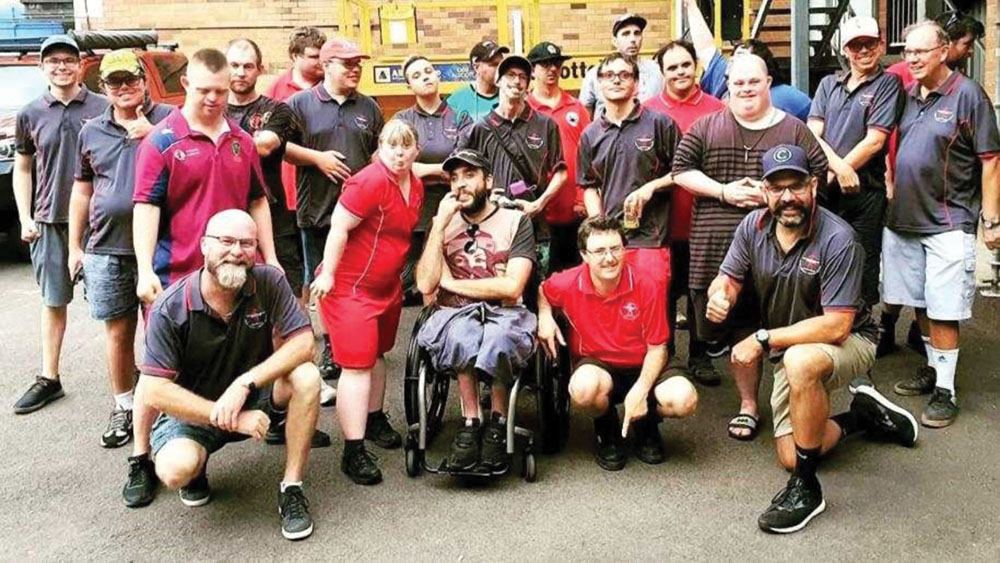 FOR the past eight years former Nambour pro Darrell Dalton has been conducting weekly golf clinics for intellectually handicapped people on the Sunshine Coast.
What's more, he and his wife Michelle operate a charity pro shop in downtown Nambour, raising funds through the sale of golf gear – much of it donated by the public – and providing employment opportunities and training for disabled Sunshine Coasters.
"There aren't a lot of opportunities for people with intellectual disabilities in training and employment," Dalton said. "Golf is the glue that keeps everything together. It gives our athletes confidence and a purpose in life."
Now Dalton wants to do something bigger and better.
His dream is to establish a purpose-built golf complex on the Sunshine Coast – a facility that would include a golf course, a 36-bay driving range, 18-hole pitch and putt, practice facilities and a pro shop.
As well as extending the golfing opportunities of disabled people, Dalton's complex would provide training programs and employment opportunities. Practical life skills such as cooking and cleaning would combine with training in various areas of the golf industry, including customer service, hospitality and agronomy.
"It would provide a purpose for those who can feel isolated and connect them to the broader community," he said.
The complex would also be open to the public.
A former nurse who worked in the acquired brain injury unit, Dalton became a golf professional in 2009 and established Golf Programs Australia Inc in 2014 and offered a golf program for disabled athletes at the nearby Tanawha Valley par-three course.
Eighteen people joined the program, with the number now increased to 45. They now play at a private Diddillibah golf facility.
Dalton says the weekly classes are 'life changing' and believes his proposed complex would provide enormous benefits – not just to his disabled athletes, but to the entire community.He has earmarked three possible sites on the Sunshine Coast and estimates it would take $8m to $10m to make his dream come true
He's appealing to the public for support. He's also hopeful of assistance from the State and Federal Governments, Golf Australia and the Sunshine Coast Council.
People can help by donating directly at pitchin.golf, buying tickets in a community raffle (playforpurpose.com.au/gpai) or supporting the Nambour charity pro shop that Darrell and his wife run in Currie St.