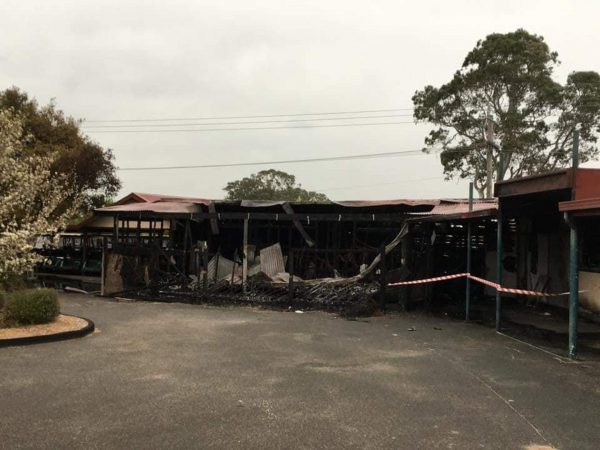 THE clubhouse at Keysborough Golf Club in Melbourne was virtually untouched following a ferocious fire that destroyed the buggy storage area and damaged a section of the pro shop recently.
Keysborough Golf Club director of golf Darren Eckhardt told Inside Golf the blaze was so intense the buggy storage area had to be bulldozed.
"I was out here on the night of the fire and it was pretty ferocious with about 10 fire trucks attending," he said.
"The fire-fighters said the entire building (clubhouse) would have gone up had they arrived five minutes later.
"We have a big gas bottle behind the pro shop and they would have protected that.
"The whole clubhouse could have gone up, but fortunately it wasn't damaged."
Between 80 and 100 sets of clubs owned by members were lost along with hire clubs, the repair bench and batteries.
"They all went up in smoke and 100 per cent of pro shop stock was written off due to smoke and water damage," Eckhardt said.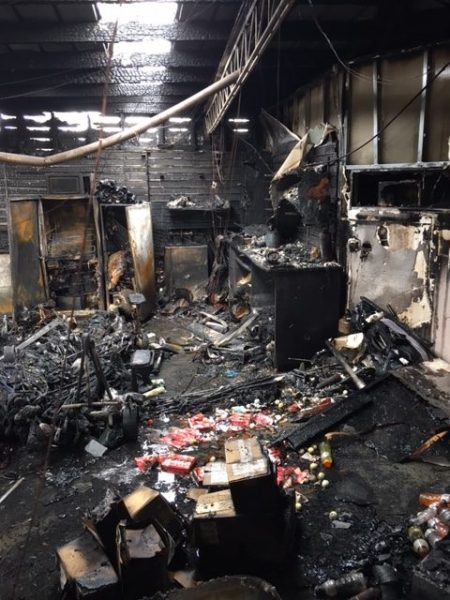 The loss of equipment and pro shop stock could be upwards of $500,000.
"The assessors are currently working out what sort of money the members' clubs are worth," Eckhardt said.
"Let's hope it's soon because we have some frustrated members at the moment."
Eckhardt said the fire was caused by an electrical fault and he was uncertain if the pro shop would be repaired or bulldozed.
Currently, the pro shop staff are operating from in front of the ladies locker-room, which is an old airport hangar and Keysborough's original clubhouse.
"It's quite nice, actually," Eckhardt said. "We are making the best of a bad situation."