Historic near unanimous vote by the members of Oxley Golf Club in Brisbane has paved the way for a significant development project at the club.
Following nine months of planning and investigation, the club recently started the construction of a unique mini-golf facility, which will be positioned on what was the par-3 ninth hole.
The mini-golf facility will be one of the largest built in Australia – just over 3200m2 which includes 18 mini-golf holes along with a further nine-hole practice putting green that has full disability access.
This was identified as an essential component of the facility.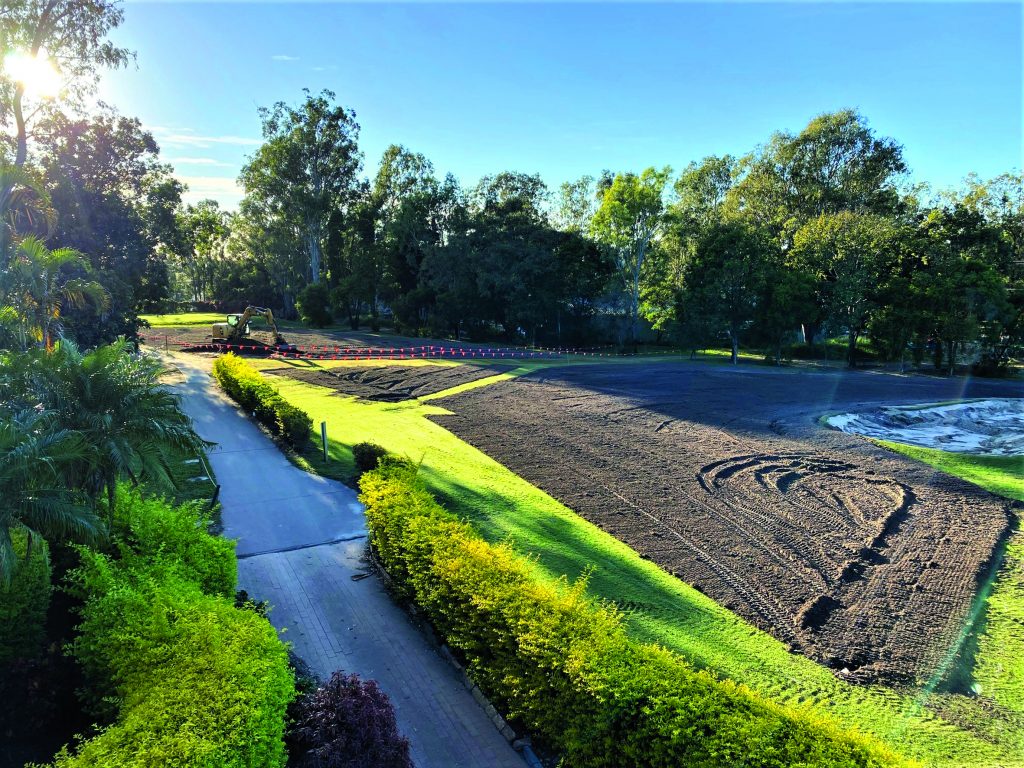 Another key point of difference is that the design has been completed by a legend of the golf industry, Dave Pelz.
He is a renowned short game coach of many world-class golfers including Phil Michelson.
Pelz, in conjunction with former Nick Faldo course designer Paul Jansen, has designed a truly unique facility that will appeal to non-golfers and golfers alike.
The club decided not to follow the traditional design and construct path that is offered by some of the mini-golf construction companies in Australia.
Instead it opted to engage the designers and then to adopt a tender opportunity to maximise the outlay on the facility and enable the due diligence process to be undertaken.
This has proved to be the best thing the club could have done because, as well as providing a tremendous facility, the process has allowed the board of directors to fully understand all of the costs involved and to easily explain the process to members.
There are various other components to the overall project including the construction of a new cart path and landscaping around the rear of the clubhouse to provide a safe and direct route for golfers.
Another benefit will be the impressive outlook from the new members' lounge, previously the club's function room, providing a lush vista overlooking the course.
The remodelled lounge will showcase a new flyover roof over the upgraded deck area.
Inside, the members lounge will also be upgraded and include bi-fold doors to create an inside/outside facility – one that will fit neatly with the beautiful Queensland weather.
Other components of the project include an upgrade to the men's locker room facilities, increased capacity for the current car park area, further landscaping around the clubhouse, construction of a replacement golf hole and a mains power upgrade.
The mini-golf facility construction started in mid-June and is currently scheduled to open in late November 2021.
The other upgrades will be completed during this time.