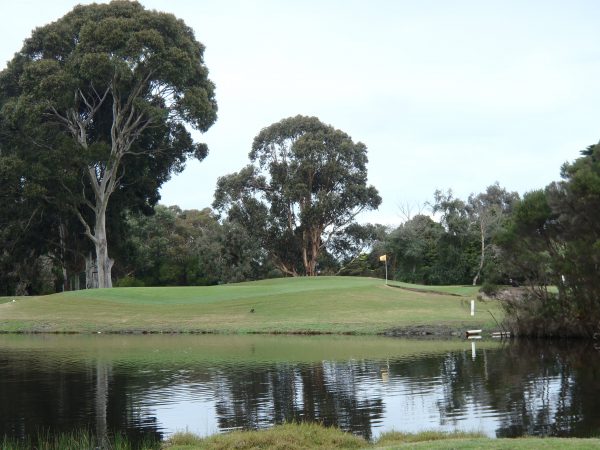 Keysborough Golf Club in Melbourne's southeast is the latest Victorian golf club to ask for member approval to sell land to ensure its long-term financial future.
The club is seeking to have its existing land approved for residential development and use the value created to construct a new course on nearby "green wedge", less valuable land.
In a letter to members this month, Keysborough Captain Darrell Swindells announced the revolutionary plan, which follows a thorough evaluation of the club's real estate options conducted by property development group, Intrapac:
"Keysborough Golf Club has been working closely with Intrapac to explore and evaluate the strategic real estate opportunities available for the club's long-term accommodation needs, which included assessment of the current and potential future opportunities for the land occupied by the Keysborough Golf Club, and identification and assessment of strategies to secure the long-term future of the Keysborough Golf Club.
"It is with great delight that I can report the consultation period has now concluded and after rigorous assessment of potential commercial proposals, the General Committee has unanimously adopted a proposal that will, with all stakeholders' support, secure long-term viability for our Club.
"The General Committee's primary focus was to deliver an outcome that serviced both current and future members' of the Keysborough Golf Club, as was afforded to us by our forefathers in the late 1940s with the move from Albert Park to our current location.
"The adopted commercial proposal is fundamentally underpinned by a requirement to rezone the golf course land and once this has been achieved, relocating the Club to a different site within close proximity of our current residence.
"Full details of the proposal will be circulated to all stakeholders in due course and will be accompanied by a detailed communication plan to ensure all parties can adequately evaluate the proposal and raise any questions."
The proposal –which was adopted unanimously by Keysborough's General Committee—would need to be approved by a members vote, which is expected to happen in mid-April.