CARBROOK Golf Club in Brisbane's east delivers one of the best junior programs in the state.
The coaching clinics are delivered by PGA professionals Grant Harriman and Kate Dunn. Both are experienced golf coaches and their enthusiasm is being embraced by the students they coach – juniors, ladies and students with special needs.
For juniors on their golfing journey, they have developed a pathway that takes kids through a series of playing levels.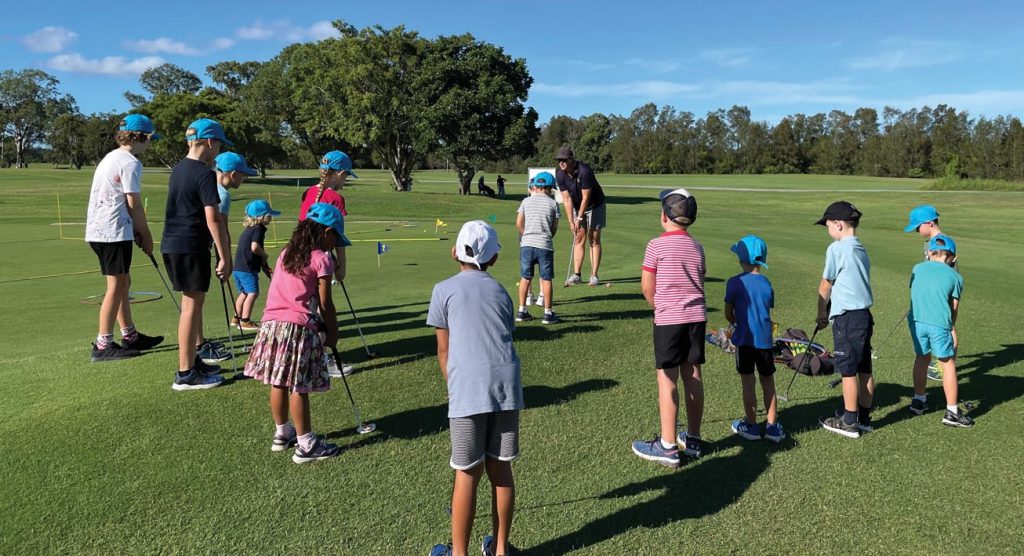 Each level, from beginners to elite players, is colour-coded with students receiving a coloured cap to signify the level they are currently working through.
For example, first-timers receive a blue cap. As they improve, they progress to a yellow cap followed by a red, green, white and finally a black cap.
"The colour-coded caps give the kids an idea of the potential pathway they can move forward with – if that is their desire," Harriman said.
"We have 3, 6, 9 and 18-hole clinics and they are on Sundays and Tuesdays. The students also get course access, which is so important to their development as golfers.
"The programs are run on a four-term basis and then we do additional programs in the school holidays."
This year more than 90 juniors have taken up the Carbrook challenge.
"The youngest is an amazingly talented kid who is four years old, who started when he was three," Harriman added.
"We also run a schools level golf program where students from neighbouring Kimberley College come to learn to play golf three times a week."
Recently the club received an Australian Golf Foundation junior girls' scholarship grant to conduct a program specifically aimed at six girls.
"It allows for students to receive up to 24 coaching sessions," Harriman said.
Meanwhile, Carbrook GC has formed a relationship with Special Olympics Australia to conduct clinics for people with autism and other intellectual disabilities every three weeks.