By Tony Durkin
THE odds of an amateur golfer scoring a hole-in-one are 12,500 to one, and the odds of an amateur golfer scoring a hole-in-one on the same hole, in the same event, on three successive years, is 'off the Richter Scale' at something like 15 billion to one. 
But Headland Golf Club's A grade pennant player, Jamie Hill, proved the impossible is possible when he again aced the 18th (82 metres from the women's tees) last month during the annual Cindy McKenzie Breast Cancer Charity Day – for the third successive year. 
That, however, does not complete this freakish narrative.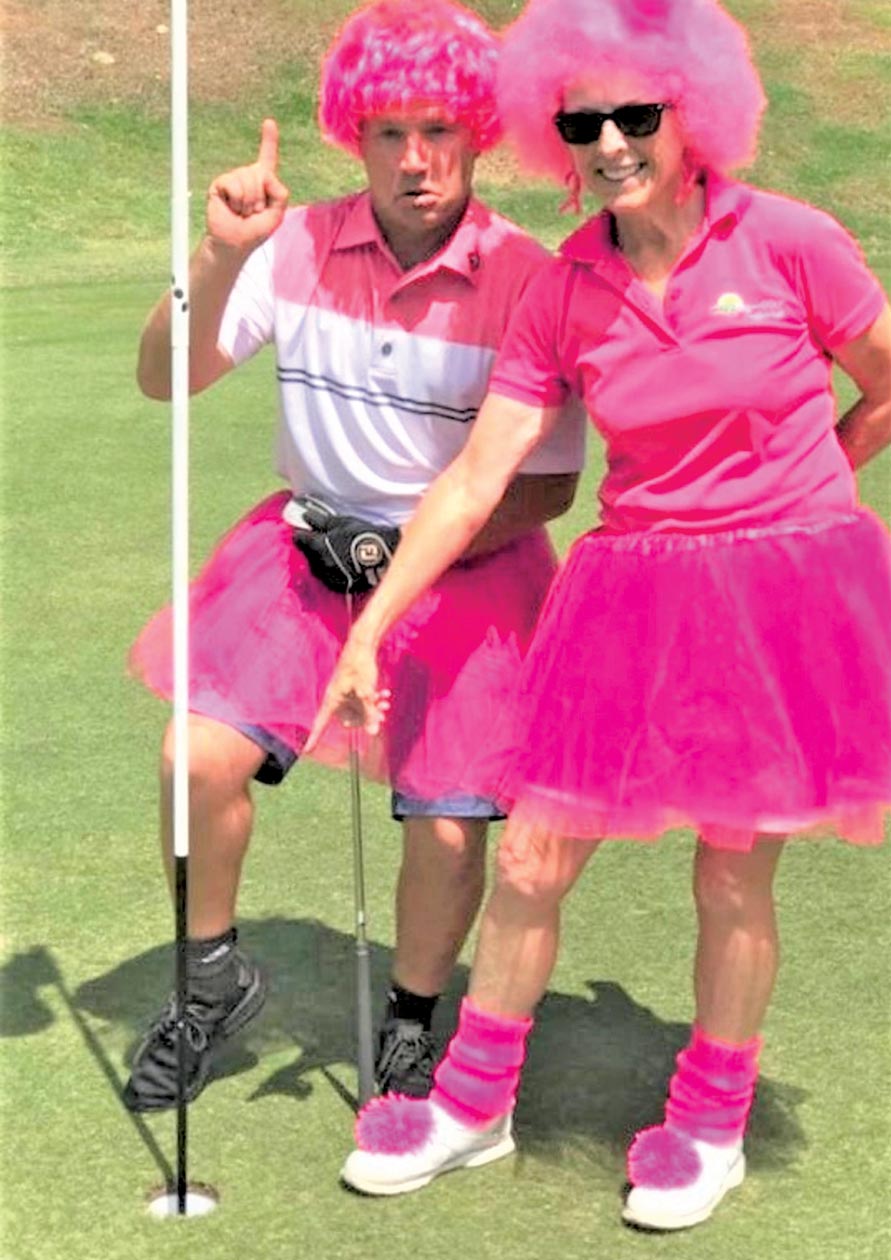 Jamie also holed out on the 18th earlier this year at the Buderim course in another charity event – the Ovarian Cancer Day.
Admittedly, the odds of this occurring are shortened considerably by the Property Today real estate consultant hitting shots for the four members of every Ambrose group – a capacity field of 144 each time.
That means Jamie has struck in the vicinity of 570 shots over four events to achieve this truly implausible feat.
In the first two years the beneficiary of Jamie's sharp shooting was Helen Fraser, while in February this year it was Yvonne Richter. Last month's recipient was Ree Condon.
But Jamie, who apart from providing his golf skills and time free of charge, also donated $1500 to the charity – almost did not make it for his fourth event in three years.
Playing touch footy on Mooloolaba Beach with his sons and their mates at the weekend, he dislocated a finger. And, ironically, it was the 'pinky' finger on his left hand.
One of his mates' friends was able to play doctor and slip the finger back into place, ensuring the freakish result could occur.
The difficulty of scoring a hole-in-one was exemplified last year at the Abu Dhabi Golf Club by former World No.1 golfers Rory McIlroy and Justin Thomas.
Each hit 50 balls to a 135-metre par-3 – and both failed to score an ace.