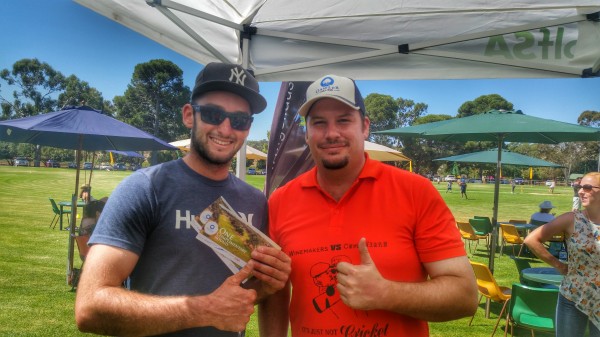 SOUTH Australia's Gawler Golf Club promoted the game recently by participating in two Adelaide Fringe events.
In March, four comedians entertained more than 70 people at the golf club.
For two hours, the comedians had the audience in fits of laughter. The comedians also pulled the audience into their act with quick wit and frivolity.
The club's public officer Matthew Moate said it was the second year the club had engaged with the Fringe Festival.
"It was great to provide the opportunity to bring it to the Gawler Barossa region," he said.
"Our facilities are the perfect size to accommodate a good crowd yet intimate enough for interaction between the audience and the comedians."
The comedy showcase was hosted by Melbourne comedian Terry North and included Adelaide-based comedians Ben Darsow and Fabien Clark along with Gordon Southern from the UK.
"The talent this year was a step up from last year and it well over-delivered on the $28 ticket price," Moate said. "We can't wait to do it again next year." The club continued with its Fringe involvement by participating at the Winemakers versus Comedians T20 Cricket Match at Lyndoch Oval.
"The club is pleased to get out there and show the community what we have to offer," Moate added. "As members of the hosting association, Southern Barossa Alliance, we wanted to get involved in this great cause that was raising money for the CFS (Country Fire Service)."
Gawler Golf Club offered a putting challenge for visitors.
The challenge was to try to get a "hole-in-one" to win a round of golf at the Gawler Golf Club.
Participants paid $5 for two shots to get a hole-in-one with 100 per cent of the money raised going to the local CFS stations.
"There was plenty of support on the day for the CFS," Moate said.
"Our putting challenge raised more than $150 for the CFS and it also helped us expose the game to the community with particular interest from a number of juniors.
"While it was a busy weekend being involved with two Fringe events we've relished the opportunity and it is great that the festival has expanded beyond its Adelaide home and people in our region can easily access some of the world class talent on offer."