IT'S a long road to reach the standard of the Ryder Cup and Presidents Cup competition play, but Queensland juniors from the Glass House Mountains Zone and the Darling Downs Golf Association experienced teams' golf with great success late last year.
Twenty-four juniors – 12 from the DDGA and 12 from the GMGZ – took part in the inaugural shield matchplay event played at Bribie Island Golf Club. The youngsters played foursomes and singles matches, which resulted in the GMGZ edging DDGA 9½ to 8½.
Started with foursomes, GMGZ led 4½ to 1½, while the singles went the way of DDGA 7/5.
"It was a great experience for the juniors, making new friends and playing a fun, different format of golf," said Gary Ellis, junior GMGZ president.
"We will now look to see if this type of mini-competition can be played against other districts in 2022.
"With the 12 vs 12 format, the juniors really enjoyed the team atmosphere.
"Junior golf won on the day and it shows that we may need more of this type of format in junior golf."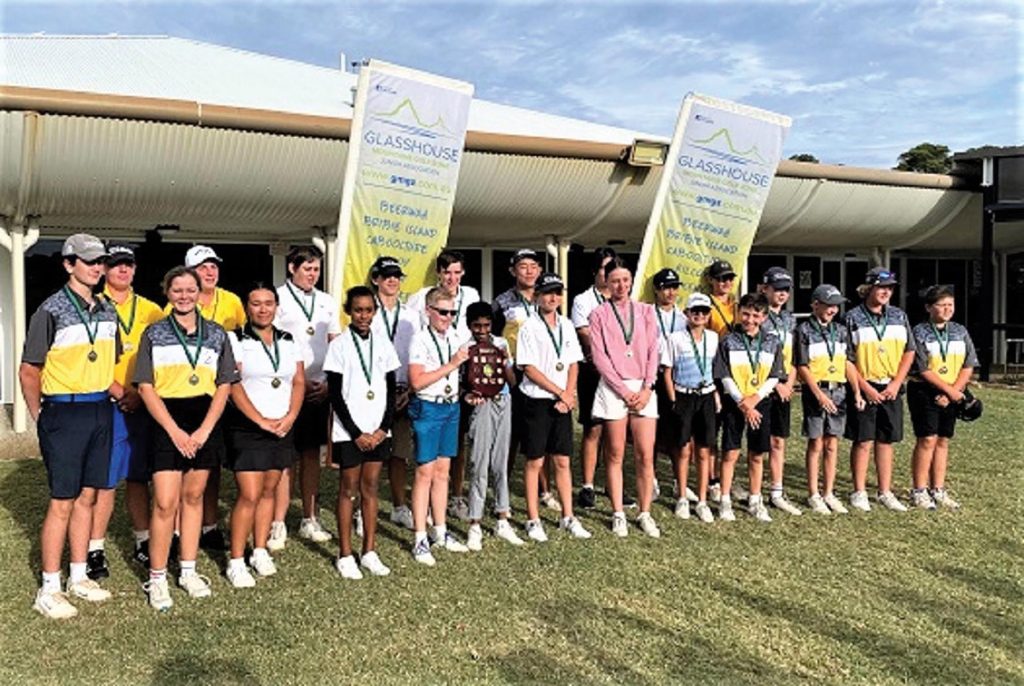 Meanwhile, Ellis said the Glass House Mountains Future Tour prided itself on being a development tour catering for juniors under the age of 18 playing in 3, 6, 9 and 18-hole divisions.
"It wrapped up what was yet another super year of junior golf in southeast Queensland," he said.
"We had more than 200 juniors playing on the tour and it was great to have a video message from Paul Gow.
"The tour managed to fund raise more than $7500, with $2000 in trophies provided to recipients," Ellis added.
He said he was proud of how a small group of people could fundraise and be able to send 24 juniors to a specially-designed junior development program costing close to $5000.
Ten juniors will go to a two-day advanced clinic with coach Grant Field and 14 will attend a one-day program at Golf Central Brisbane.
"In previous years we handed out scholarships to 10 juniors in 2021 and just four in 2020 so it's great that we have been able to raise the funds to send 24 this year," Ellis said.
"It's great to be able to be part of developing young golfers and hopefully this can continue for the years to come. The tour is looking bright for 2022."
In 2022, the GMGZ will travel to Toowoomba for a rematch against the Darling Downs.