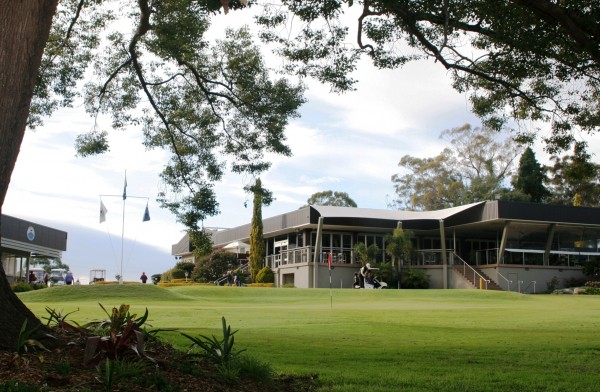 Contrary to rumours of 'temporary greens' being put in play at the facility, Toowoomba Golf Club-Middle Ridge is enjoying high-quality playing surfaces that are set to exceed those of the club's past.
While a crippling drought and extreme heat had affected the playability of the course over the past six months—leaving it in less than its usual pristine condition—the club is quick to point out that things have turned around, and that members and guests are happily enjoying the course once again.
"Heavy thatch build-up, creating hydrophobic soils combined with poor water supply and low pressure under drought conditions–topped off with a heat wave throughout the summer months–effectively created the "perfect storm" for the Middle Ridge playing surfaces," says Steve Owen, General Manager of Toowoomba Golf Club – Middle Ridge. "This resulted in large defunct patches appearing on our greens at the time of our club championships and effectively prevented the greens receiving suitable moisture to maintain the health of the much loved Penncross bent grass.
"The new Course Superintendent Tony Jonas, who only joined the Club on November 1, 2013, was challenged immediately upon accepting the role. He has done a great job in both identifying the issues that have caused the problems and secondly created a program of how to rectify these issues from reoccurring. The course has reacted well to his programs and is now producing better surfaces than that of the past.
"So, contrary to the rumours, Middle Ridge Golf Club does not have 'temporary greens' in play and the course is returning to its best condition. The Club, however, made a decision to cancel this year's Middle Ridge Open Amateur Easter Tournament as a precautionary move so not to disappoint travellers who journey to Toowoomba annually."
"The Middle Ridge Golf Club has enjoyed a great summer of golf due to the prolonged lack of rain in Toowoomba. We are enjoying excellent patronage both on and off the course. We have received approx 200 ml of rain over the past week, and the kikuyu fairways are emerald green. "
In February, a new 4th green was opened for play as part of an overall Course Improvement Plan, facilitated by Richard Chamberlain Golf Design. This new green was welcomed by members after playing on temporary greens since mid-August 2013. Although drought conditions hampered growth during the grow-in period, the final cover is excellent.
"This green offers a challenge to players of all standards," says Owen. "However at first glance, the hole presents itself as reasonably easy. After playing it just once, members have a newfound respect for this new hole."
For bookings please contact the Pro Shop  (07) 4635 4182.