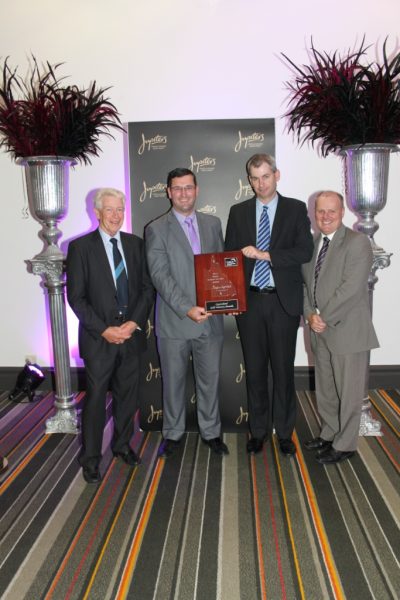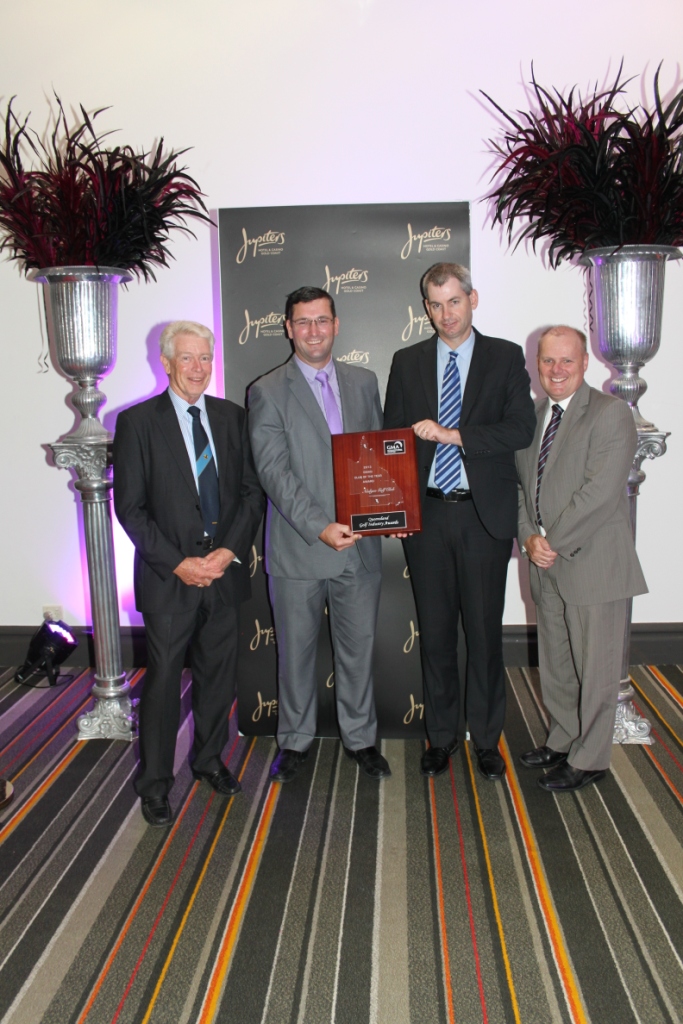 It takes a collective effort to be an award-winning golf club.
And that, according to Nudgee Golf Club general manager Aaron Muirhead, is exactly why the popular club close to the Brisbane Airport was awarded the coveted title of Queensland Golf Club of the Year recently.
It's the second time in eight years Nudgee has received the accolade.
When it came to judging, Nudgee scored well in all areas – course presentation, financial performance, membership growth and overall performance (development and improvement of the club).
"This award is testament to the dedication of the club's board of directors and the staff who make the club what it is," Muirhead said.
"In fact, it is an award for the entire club that also recognises the contribution of all of the current members and all past board members and past staff who have built not only the course but the social and friendly culture that Nudgee is famous for.
"This award is really a Nudgee Golf Club Members Award because without the continual support of our 1300 members, this club would not be in the strong position it is currently."
Nudgee Golf Club is a popular corporate venue hosting around 60 events annually. It also caters for some 30 weddings and its membership has jumped by more than four per cent.
"The golf club's culture is fantastic," Muirhead said. "The members are so friendly, welcoming and accommodating.
"I have noticed how welcoming they are to new members and how they promote Nudgee to new members and visitors.
"And because we have two 18-hole courses (North Course and South Course), people can get a game at short notice – especially mid-week."
Nudgee, too, has all the facilities members and visitors require – good practice facilities, two golf courses, comfortable clubhouse, bar and function area and comfortable locker rooms.
"The North Course is more of a parkland-style course while the South Course is a links-style layout," Muirhead said.
"The par-3s are a feature on both courses and challenge all levels of golfers."
One of the attractions for interstate visitors is they can leave Brisbane Airport and be on the first tee at Nudgee Golf Club in less than 10 minutes.
And more than 50,000 vehicles a day pass the golf club as they travel north and south on the Gateway Motorway.
Still, the club has a massive few years ahead of it with the pending land resumption of eight holes to make way for the improved Gateway Arterial Road.
Muirhead said the club is currently working through the compensation aspect, which will allow the holes lost to be replaced.
"This is possibly the biggest thing to happen to the club and there will be significant challenges over the next few years," he said.
"The courses will be impressive in a few years time to be enjoyed by the whole community. The product will be as good, if not vastly improved, as the current fantastic golf courses we have now."