OCTOGENERIAN ACT leftie Ray Wright, for the second time, has achieved the feat of shooting his age. The 82-year-old achieved the feat in a Wednesday members' competition at his home club RMC, Canberra.
According to Ray, it should have been the third time, but on a previous attempt he missed by a shot after three-putting the 18th green.
Ray plays golf at least four times a week and usually walks the course. He is the number one player in the RMC senior pennants team as well as being a regular player in ACT NALG
(National Association of Left-Handed Golfers) events held at various clubs throughout the
ACT.
Ray believes that playing golf keeps him young, and who would argue with his achievements.
In contrast, left-hander Lawry Flynn, who turned professional in June 2021, is just embarking on his professional career.
A former Queensland NALGA member, Lawry was the 2013 NALGA national champion as a 15-year-old. While others had access to academy programs as juniors, Lawry built his swing on the family farm in Dalby.
He and his parents built two holes on the farm as well as his own bunker.
After he moved to Brisbane, he linked up with Dave Simpson at Royal Queensland GC and was included in the Queensland Academy of Sport program.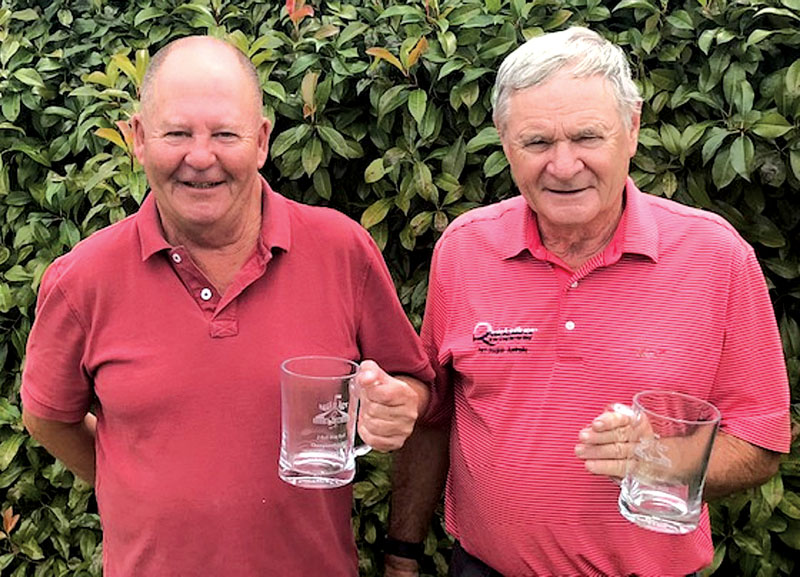 In 2019, Lawry was selected in an Australian Development Squad and achieved significant success in several events in Asia. He has made a great start to his pro career. In his first event as a pro he won the Maroochy River pro-am. In March, he tied third at the TPS Hunter Valley PGA Tour event.
The 23-year-old is heading to Canada later this year to play in the Canadian PGA Tour School with the goal of earning a playing card.
Meanwhile, the ACT Division held its annual two-ball best-ball championships at the Magpies Belconnen course.
The event was won by Phil Burgess and Bob Murphy (45 points) on a countback from Phil Rooke and Peter Brassil. The left-handed individual winner was Ken Norris (38 points) with Terry Cooper (37 points) taking out the right-handed event.
The NSW Division held its initial event for 2022 at Strathfield GC. With a scratch rating of 71 off the white tees and slope of 131 the course proved challenging. Paul Meyer, a member at Strathfield, used his local knowledge to take out the lefties' event with 33 points.
Forty-one players took part in the Riverina Division event at Corowa GC. The men's left-handed winner was Max Steward (34 points) from former NALGA national secretary Bert Adams (33 points). Kaye Sutton showed up the men by winning the ladies left-handed event with 39 points.
As in all division events, a right-hand event was held for partners and friends with Di Randall (38 points) winning from Ed Brown (36 points).
After twice being postponed due to COVID, all lefties in Australia will have the opportunity later in the year to play in the World and National Championships. The championships will be held in Paris, France from August 7-13.
The National Championships will be hosted by the Riverina Division at the Tocumwal Golf and Bowls Club from November 13-18.
To participate in these events players must be financial members of NALGA and hold a current Golf Australia Golflink number. Right-handed partners and friends are welcome to attend the championships with a separate event being held.
Full information on both these prestigious events, including entry forms, can accessed at the NALGA National website at www.lefthandedgolfaustralia.com