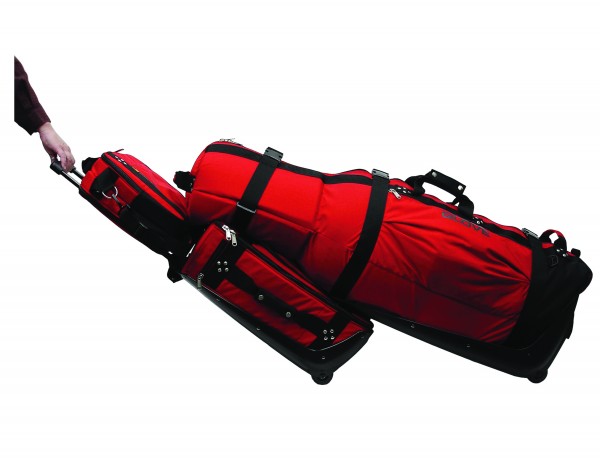 While carrying more that 14 clubs in your bag can earn you a penalty in most golf tournaments, it can apparently cost you much more when checking your bag on an airline in the US.
Airlines like U.S. Airways are beginning to enforce strict penalties if you include things like clothes, hats and the like in your checked golf bag.
According the policy on most US airlines' websites, the limits on what you can pack inside a golf bag are usually along the lines of "one bag with a maximum of 14 clubs, 12 balls, and one pair of golf shoes."
If you pack anything beyond that – shirts, golf umbrella, etc –then you may be asked to remove it from your bag, or face hefty penalties.
One American golfer, 66-year old Michael Farrell, found this out the hard way during a recent golfing trip in Philadelphia. Upon check-in, a U.S. Airways agent searched his golf bag and forced him to remove all the extraneous gear.
"This is the first time I was forced to take my clothes out of my golf bag," Farrell told the Philadelphia Inquirer. "She (agent) said they would charge me $150 if I left them in. She said it has always been the policy but (U.S. Airways) just started enforcing it."
"I don't understand why they care as long as it is under the prescribed weight," he said.
Farrell, who fortunately had room in his carry-on bag for the extra gear, said that when he got to his destination, he asked a few people with golf bags if they had experienced the same search that he did. "One from Philly did but those who came from other cities didn't," he said.
Inside Golf has recently found this issue as well, while booking our trip to the PGA Show in Orlando. In addition, we were socked with extra surcharges (payable at the Airport) for our bags: on our American Airlines flights, the first checked bag is US25 and then an additional US35 for the golf clubs.
Hopefully they don't start instituting pay toilets on the flights as well!