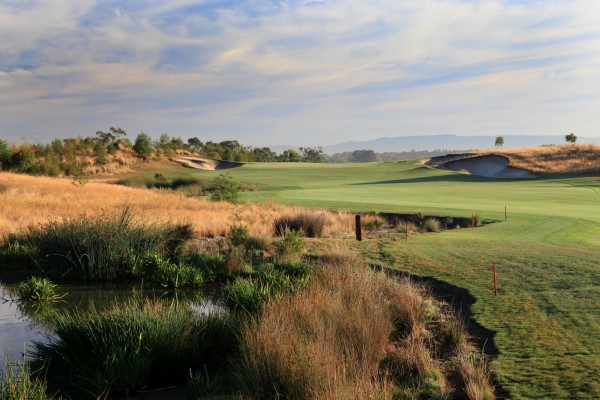 In a continuing sign that consolidation is growing more common in the Australian golf industry, Amstel Golf Club has announced that it has secured a memorandum of understanding to assume the management and operational rights of the Greg-Norman-designed Settlers Run Golf and Country Club, in Melbourne's eastern suburbs.
The agreement, which is set to begin in July, will see Amstel take over operations from incumbent Troon Golf, thus allowing members of both clubs to gain access to each course.
In a letter to Amstel members,  Amstel GC Board President Gary Hoffman outlined the details of the agreement:
I wish to inform you that the Board of Amstel Golf Club has signed a Memorandum of Understanding to acquire the operational and management rights to Settlers Runs Golf and Country Club (SRGCC) from or about 1 July 2012, subject to a number of conditions.

The assignment is specifically limited to the rights to operate and manage the golf course and clubhouse facilities for up to 33 years and will be on very similar arrangements as per an existing agreement between SRGCC and Medallist:

The ownership of the golf course land remains with the Settlers Run Owners Corporation and the club, Settlers Run Limited, which will continue to remain independent.

It is most likely that the services of Troon Golf will no longer be required at SRGCC after Amstel commences as operator. Should all conditions of the arrangement be met and members of both clubs approve the arrangement, Medallist, Amstel and Troon will liaise closely with the majority of current SRGCC staff with a view to retaining their services.

As a long term operator Amstel is well placed to generate synergies for both revenue and costs across both the SRGCC and Amstel's golf and hospitality operations, with specific immediate benefit to members of both clubs in terms of:

Amstel members will have access to SRGCC.
SRGCC members will have access to the Ranfurlie course.
It is proposed that respective members will have priority on the timesheets at their home course.
The form and detail of the access arrangements to two Championship Golf Courses noted above will be finalised in the final Transaction Documents.

A Members Information Night is to be held at each club before the end of March to answer any questions that you may have. A survey of each membership base will be undertaken to seek input into the assignment. Information about the event and any further updates will be available and provided to respective members via email, displayed on each club's notice board in the clubhouse and is to be made available in the members section of each club's website.

The Board believes that Amstel members will benefit from the acquisition of the SRGCC operational and management rights now and into the long term, and look forward to discussing this opportunity with you in the near future.

Yours sincerely,

Gary Hoffman

President

Amstel Golf Club
This story will come as no surprise to regular readers of Inside Golf, as we predicted here that there may be too many golf courses in Melbourne/Australia.