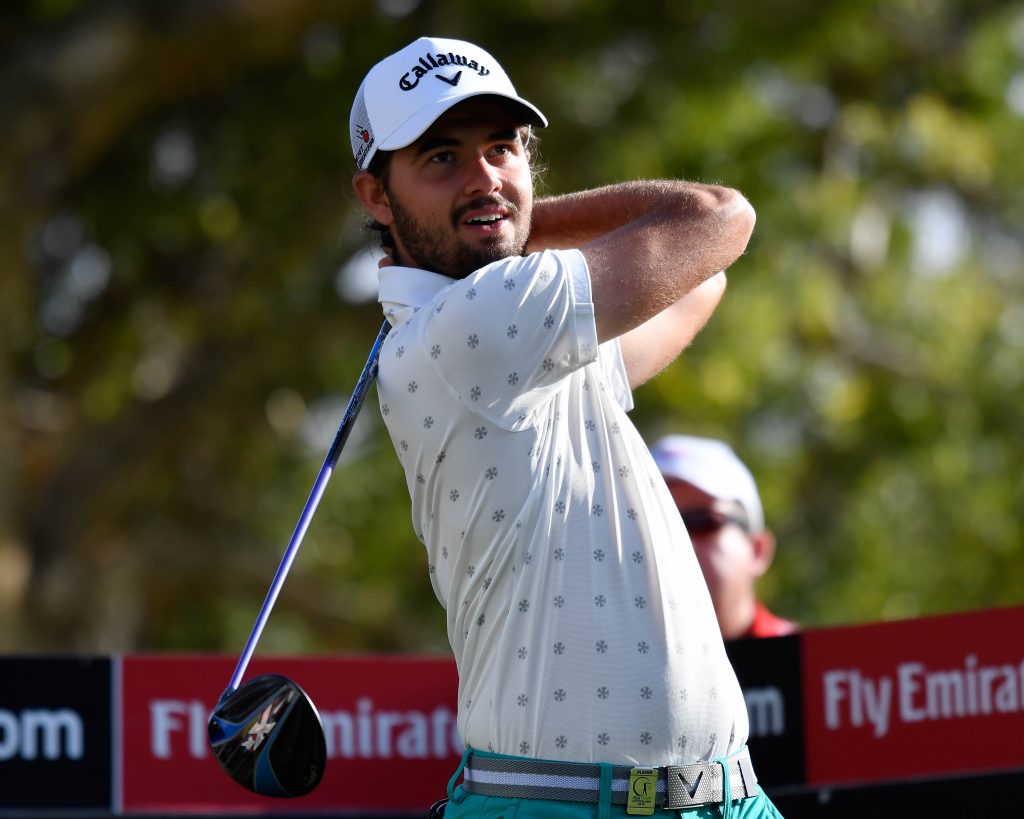 Perth's Curtis Luck is the new No.1 amateur in the world.
When the R&A released its rankings overnight, the reigning US Amateur champ, the dominant amateur through 2016, had finally earned enough points to usurp American Maverick McNealy atop the rankings.
Practising for this week's Arnold Palmer Invitational on the US PGA Tour in Florida today, Luck said the news "felt great".
"Since I started playing really seriously when I was 14 or 15, it's been my goal from there. So for five years I've been trying to reach that No.1 spot," Luck said.
"I haven't been checking (the rankings) lately so didn't know it was getting so close, so to wake up this morning  and see it had ticked over was pretty cool.
"It was pretty exciting for me and it was one goal for 2017 checked off the list, so I can now move on to the next one which is obviously playing and doing well at the Masters, so we'll see how it goes."
Asked if the status provided a confidence boost before his debut at the Masters, Luck kept his next goal clearly in focus.
"It's great. I wouldn't classify it as a confidence boost, it's more just gratifying to be in that position and makes me more excited to get there (Augusta National) and compete as the No.1 amateur in the world."
Luck, a member at Cottesloe Golf Club, becomes just the third Australian behind Scott Arnold and Brady Watt to hold the mantle since the WAGR system was introduced in 2007, although Melbourne's Jin Jeong, representing Korea, was also briefly No.1 in 2010.
Californian McNealy, 21, inherited the top mantle when Spain's Jon Rahm turned pro last year and had a large lead as No.1, based largely on a string of collegiate wins in 2015.
But Luck, 20, was clearly the world's top amateur in the past year and justifiably took the top rung on the back of some solid results in professional events this summer after his scintillating 2016.
Luck qualified for the Masters next month when he won the US Amateur in August, then backed it up with victory in the Asia-Pacific Amateur in October.
In between he was second to teammate Cam Davis in the individual standings as Australia dominated to win the Eisenhower Trophy at the World Amateur Teams Championship in Mexico.
He has since had a string of solid results in professional events on several different major tours, highlighted by a T11 finish at the Emirates Australian Open after being paired with former world No.1 Jordan Spieth and US Open champ Geoff Ogilvy in the opening two rounds at Royal Sydney.
Luck's win at the US Am also earned him a start at this week's Arnold Palmer Invitational, his final tournament hit-out before April's Masters in adjoining Georgia.
The five-time West Australian state team representative, coached by Craig Bishop, hasn't confirmed his future plans, but is considering turning his back on starts at the US Open and Open Championship to turn professional after his start at Augusta National because he'd have to stay amateur to exercise those options.