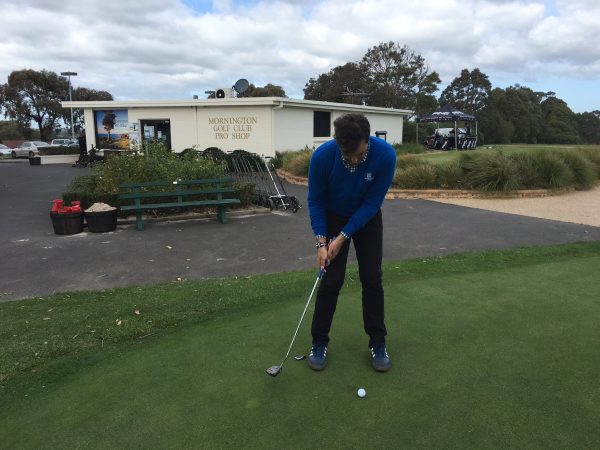 When I played on tour I was obsessed with staying still when I putted. Greg Norman looked so quiet when he putted. So did Seve. And so did Nick Faldo. Then came Tiger – who was as still over a putt as I'd ever seen.
The bigger the putt, the quieter I wanted to look during the stroke. No wonder so many putts slipped past the hole towards the end of my days on tour. I now know that trying to keep your body still while stroking a putt only engages your arms and hands to work independently of your body. In simpler terms, it creates more moving parts. And that creates greater margin for error.
We've all heard Ian Baker-Finch, one of the most brilliant putters in the game's history, talk about keeping your head still during the stroke. This makes more sense than what I was always trying to achieve. A body stillness that was unnecessary and incorrect.
Let's get right to it. If you are actively trying to putt using your arms in a swinging motion, I imagine that you're having the same issues that I did. A stroke that never feels right. A stroke that requires too much hand-eye coordination. A stroke that doesn't stand up when you need it most – under pressure.
When I watch the best putters these days I can see their body controlling their arms on the backswing. The arms don't really move in relation to the body on the way back.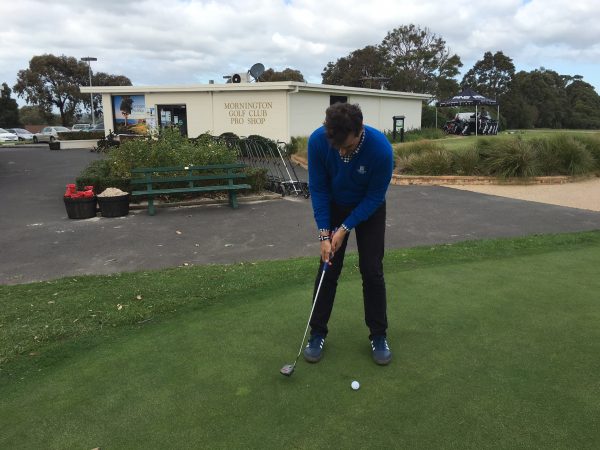 I want you to try this simple feeling when you putt: Make a backswing without using your arms. Your body will be forced to move/rotate on the backswing. From there, move through the putt and the impact area as you usually would. You will find that employing the ribcage or the torso to control the backswing of a putting stroke puts you in the sound position to look quiet during the entire putting action.
Your arms and hands become "passengers" throughout the putting action, just as they should. You won't be relying on the smaller, twitchy muscles to control the putter. And the larger, slower moving muscles will take over.
Crazy, right?! It's taken me 40 years to work out that the secret to staying still during the putting stroke is to MOVE your body!