In just about every round of golf you play, you will at one time or another react to the result of one of your shots. A high percentage of times when you experience these reactions, it will be in a negative form after an unsatisfactory shot.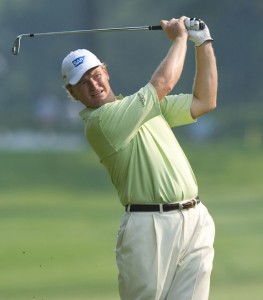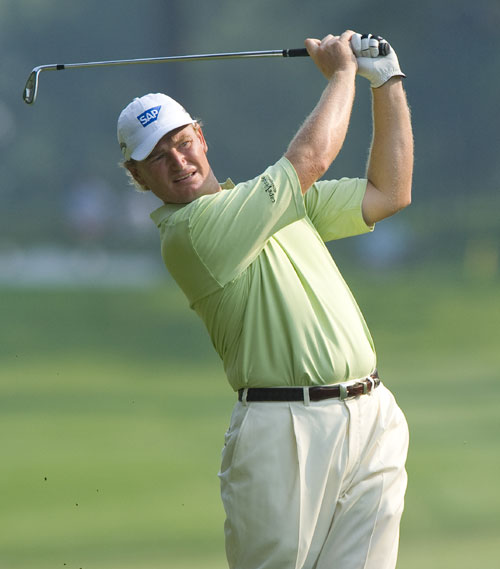 These reactions can be on a variety of emotional levels, which will have an immediate impact on the state of mind, as well as state of physiology that you will experience over the following 5-10 minutes.
If you look closely at those golfers that are perceived to have the best emotional control in the game– players like Ernie Els, Retief Goosen, Fred Couples and the like –you will notice that they have a great ability to be able to show NO reaction to shots.  No matter how severe the result is, you very rarely see them react, which helps them greatly  in being able to stay calm and free from negative emotional states over the following few holes.
I perceive this to be one of the biggest factors in players getting on the bogey train during a round, as they hit one poor shot, react to it and then find it difficult to recover before their next shot.
One thing that you can do in 2011 to help lower your handicap greatly is focus on what I call "Not Reacting To Stimuli".
Stimuli are the large number of internal and external factors that triggers us to react in a negative way. Stimuli such as:
Bad Lie
Bad Bounce
Missed Putt
Poor Shot
Playing Partners
Course Conditions
Weather Conditions
And the list goes on and on!
One of the important aspects in regards to staying in control of your emotions during the ups and downs of a round of golf is being aware of specifically which triggers seem to have the biggest influence on your ability to show no reaction to the result of a shot.
Most players will have between 1-3 triggers that seem to consistently pop up during a round of golf; the first step is to learn specifically what your triggers are.
These triggers are the beginning of the negative process that places you in a disempowering emotional state that gets in the way of you being able to play your best golf, so what we are wanting to do is to re-program your neural pathways to create new, empowering behaviors when these triggers are activated.
The best way to begin the re-programming process is to put aside set time each week that will help train new behaviours. Time is spent on the practice facilities, focusing on showing NO reaction at all to the result of a shot, as well as time spent playing holes showing NO reaction at all, will help create and strengthen new behaviors that will help you stay in a more empowering emotional state during the round.
The more time you can spend focusing on standing there after every shot, with no verbal or physical response, will help you maintain a more empowering emotional state during rounds and give you the best chance of staying off the dreaded Bogey Train!!