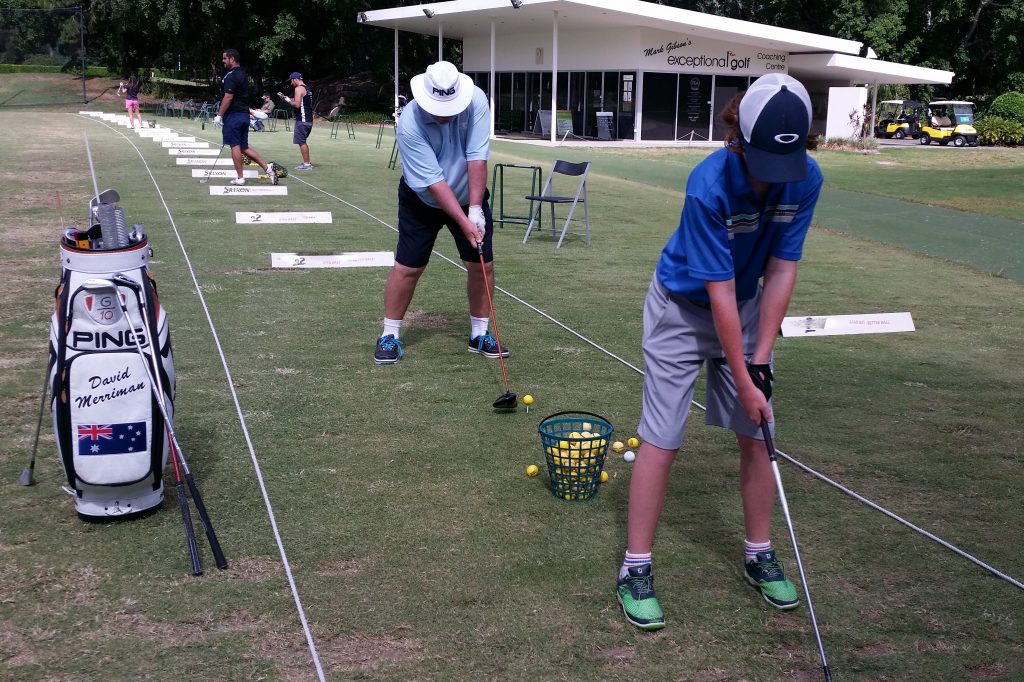 It's the week before the Club Championships.   My diary is filling up with bookings of players who want to have a great score for the event.   Some people think that a couple of lessons and a little bit of preparation will give them a winning score.  However in most cases this does the exact opposite and you go into the event not only thinking about the changes you have made but your preparation has not been long enough for it to become a natural part of your game.
If you want to make minor adjustments these need to be done up to a month before and if you want to make major adjustments this can take 6 to 12 months.
Here are some basic practice routines that will help you achieve a good result without having to work too much on the mechanics.
When you go to the range you should work on good set up, making solid contact with the ball, rhythm and balance (this is the glue that creates consistency in your golf swing), controlling ball flight and focussing on correct practice enabling you to take it from the range to the golf course.
Focus on polishing up your short game by practicing putting, hitting 30-40 foot putts focussing on feel (speed) and them some four or five-foot putts focussing on line and speed.  Remember the longer the putt the more you focus on speed, the shorter the putt the more you focus on line.   When practicing your chipping learn to perfect your standard "bread and butter" chip shot by focussing on setup, ball position, contact and where your ball lands.  Only a small percentage of your practice should focus on a variety of different chip shots.  If you are in the bunker mainly focus on taking the same amount of sand and hitting approximately two inches behind the ball.  Vary the length of your swing for the distance you want the ball to go.  Practice some different shots but don't make this your main focus.
If you can't get to the range every day do a little practice at least 3 or 4 times a week at home or in the office.  Even if it is just picking up a golf club and having a swing in the back yard or putting on the carpet.  This will help you to familiarise yourself with the golf club.
When I am preparing to play in a tournament my routine starts with a warm up at the range hitting a number of balls with every second club in my bag right through to my driver.   I work on things such as what ball flight will work on the course for the day as well as contact, rhythm and balance.   Each day I alternate the clubs I practice with.   After the range I practice bunker shots, followed by chipping and finishing off with my putter.  My warm up routine is practicing for the golf course.   After my warm up I go to the golf course.   When I finish my round I go back to the range and work on any weakness that I have identified during play.  This means going back to basics at the range and working through my routine to repair the damage.
If your practice is average, you will become an average player, if you strive for perfection your game will be good, however do be realistic about "perfection".  In other words if you are doing putting drills see how many putts it takes you to get 10 in the hole from five feet and 10 in the hole from 10 feet.  With your shots on the range see how long it takes you to get 10 balls inside 15 feet with your wedge.  These practice exercise will help to create discipline for the golf course.  The better you get at this the better you will play on the golf course.
For a better understanding of these exercises contact your local PGA member or book a lesson with me at Royal Pines Resort on the Gold Coast.