The topic for this month's article is how to produce more power in your golf swing while at the same time not affecting your accuracy. There have been many different articles written regarding how to produce extra power in the golf swing. Unfortunately most of them are tips that promise a lot and deliver very little. The advice that we are giving you is the same advice that we have given to even better players to assist them in gaining those few extra yards, especially with the driver.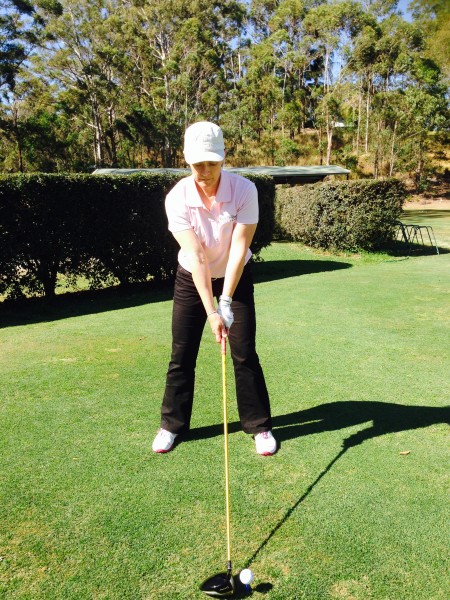 In Picture 1 you see a typical set up position for a player using the driver. You can see that Rachel has her weight evenly distributed on both of her feet, roughly 50-50. While this is acceptable you will notice that Rachel does not have enough of a spine angle formed between her hips and shoulders. From this position at address it makes it difficult to position the body correctly behind the ball at impact ensuring that all of your body weight is driven through the ball, creating maximum power. Also, this lack of spine tilt will cause you to swing the golf club back into the ball on too steep an angle resulting in mis-timed shots, therefore losing power.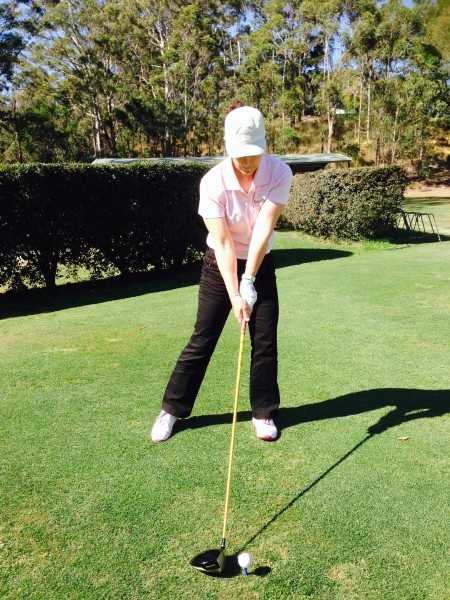 Picture 2 shows you the results of not having enough spine angle in your upper body in your address position. Notice that Rachel has difficulty in positioning her head and body behind the ball at impact and as a result will not be able to get her weight through into her left side, therefore affecting her distance.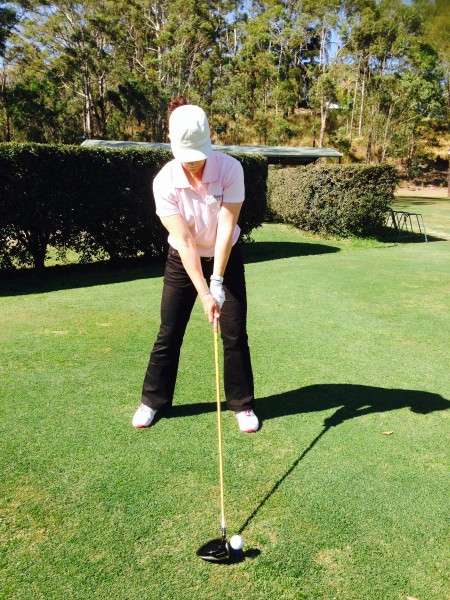 Looking closely at Picture 3, you will notice that the Rachel has now positioned her upper body more behind the ball. This means that she has now created more spine angle away from the target in her address position. Positioning your body here at address will place slightly more weight on your right foot assisting you in generating a flatter angle of attack or a longer flat spot into the ball creating a better launch angle and longer drives. The second benefit of creating more spine angle at address is that it will assist you in getting your body more behind the ball at impact, resulting in more power.
You can really see the benefit of giving yourself more spine angle at address in Picture 4. Notice how Rachel has turned her hips though the ball correctly shifting her weight into her left side, while at the same time positioning her upper body behind the ball for maximum power. This is the type of position needed at impact to ensure that you drive the ball long and straight
Try giving yourself more spine angle in your address position and I am confident that you will not only create more power but also hit the ball higher and longer.
Good Golfing!