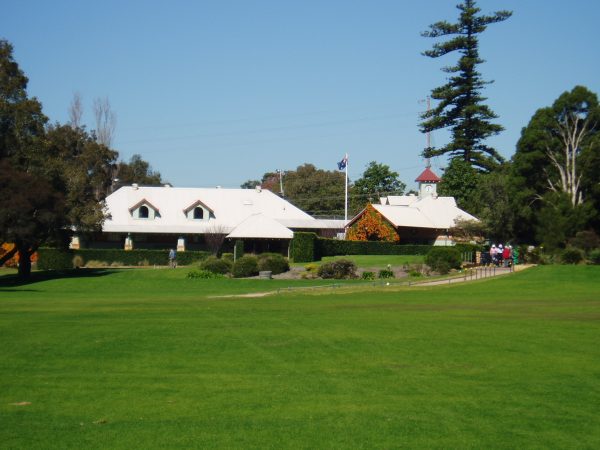 Warringah Golf Club has welcomed the unanimous decision by Northern Beaches Council to offer a new 20-year lease which will see the course retained as an 18-hole course for members, visitors and for corporate golf events.
Warringah Golf Club President, Scott Campbell, thanked Council and Councillors saying the decision provides the club with long-term surety after enduring years of uncertainty.
"We have had a number of meetings with the CEO and Mayor in an effort to bring this matter to a closure. It has been a long and exhaustive process, but the club can now move forward to an exciting new future," said Mr Campbell.
"This is a win for the northern beaches community and for male and female golfers of all ages and abilities. We would particularly like to thank our members, northern beaches residents and councillors who voiced their strong objection to plans to reduce the course to nine holes.
"Over 65,000 rounds of golf will continue to be played at Warringah each year while offering residents a healthy sports and recreational activity. It will also allow locals to maintain important social and community networks which could otherwise have been lost."
Mr Campbell said the club will, over time, invest in major works and equipment once the new lease has been signed with Council.
"We have been stuck in limbo for almost four years since the District Park Plan of Management was adopted by the former Warringah Council, but was later placed on hold by the former Council Administrator," he said.
"We will roll-out and continue to solely fund a major works program for the course, and purchase new equipment once the new lease has been signed with Council," he added.
Mr Campbell said the club will maintain open dialogue with Council regarding the construction of a new sports and community building and the possible re-location of its clubhouse within District Park.
Mr Campbell said affordable memberships would continue to be available.
"We are the most affordable of the 18-hole courses on the northern beaches and we now hope to rebuild our membership following the protracted uncertainty we have experienced," he said.
"We warmly accept new male and female members of all ages and enquiries can be made by contacting the club office on 9905 4709," he said.