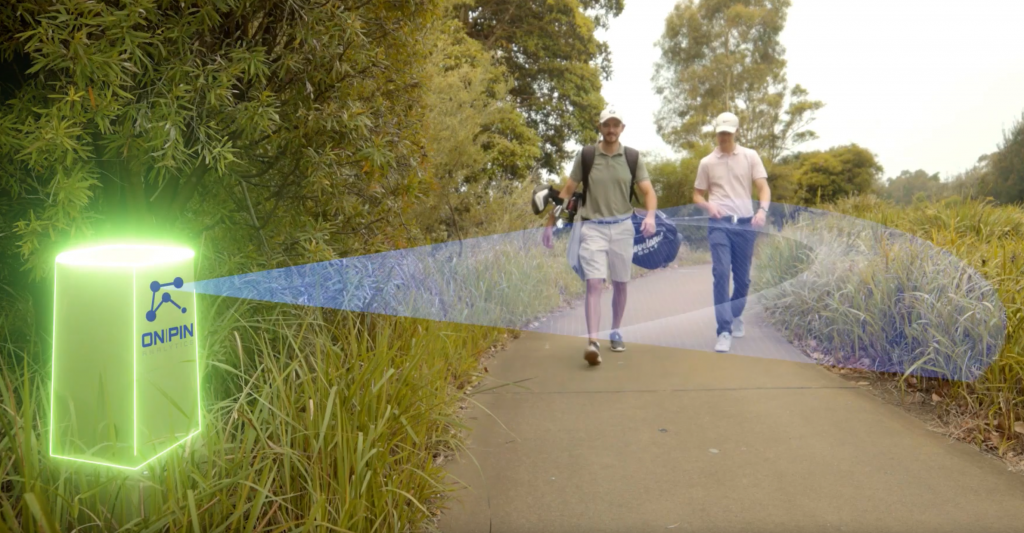 WHAT'S the hottest topic on the balcony after your golf round?
Don't answer that question, because I think I already know the answer.
Slow play continues to be the bane of all golf clubs these days…and it is costing golf clubs a percentage of its members.
We're all too time-poor these days, so to stand around on golf tees waiting to tee off or, worse still, waiting on every one of your 90 or so shots in an 18-hole round of golf, is inexcusable.
I don't know about you, but I cannot expect to shoot anything less than that when I am standing there thinking about all the things that could go wrong with my golf swing.
It took me only a few minutes talking with the 'gurus' from On-Pin Golf Systems to realize that any golf club not considering implementing their program at their club is seriously testing their members' loyalty.
A few more minutes hearing what On-Pin has to offer and you'll be clamouring to get it installed at your club.
Manly Golf Club, for example, is one club that has found it an absolute godsend for their membership …and the best thing about that is that it has improved their pace of play – and quite markedly at that.
As Ian Glasson, the CEO and founder of On-Pin pointed out, "Identifying and monitoring the repeatedly slower players in a field can help a club to make informed, data-driven decisions to properly manage and improve pace-of-play."
Golf is a selfish game, no doubt about that – and takes up the lion's share of the day no matter what your tee time. To bump it out from a bit over three hours to sometimes five or even, God forbid, six hours, is pretty-much inexcusable … both for your club and for the game itself.
On-Pin's Verifeye program, which has proven such a hit at Manly, has already been a major boost in helping the marshals at Manly manage the pace of play.
The live report shows marshals which group has lost time allowing them to go directly to that group to manage the situation.
The Match Committee is authorised to prescribe:
Maximum playing times for rounds under particular circumstances;
Maximum gaps between the finishing time of a group and the group in front;
Penalties for failing to meet these requirements may include stroke penalties and disqualification from competitions;
The deployment of a course marshal who has the Match Committee's authorisation to warn players of slow play, and if required, impose penalties.
The variation to playing times, gaps and penalties to take account of particular events, abnormal playing conditions and other circumstances beyond the reasonable control of players.
Members are to use all reasonable endeavours to complete their rounds in four hours, inclusive of any stop at the halfway house.
It seems golf clubs, the world over, now need to look at the bigger picture and see the longterm effects that slow play can have on their turnover – and even the future of the club.
It will be too late when your club goes bankrupt – or cannot pay its bills.
You'll find members jumping ship left, right and centre when that occurs. Go ahead and line up a demonstration of Verifeye for yourself, it might be the only 'hook' you'll hit that day.
Among the features offered by Verifeye are:
Smart marshalling from a tablet or a laptop;
Instant pace of play reports, daily, weekly and monthly;
At-risk member reporting;
Auto membership category recognition;
Asset usage reporting;
Real-time updates on your course, at a glance;
GPS integration;
Individual player data – business intelligence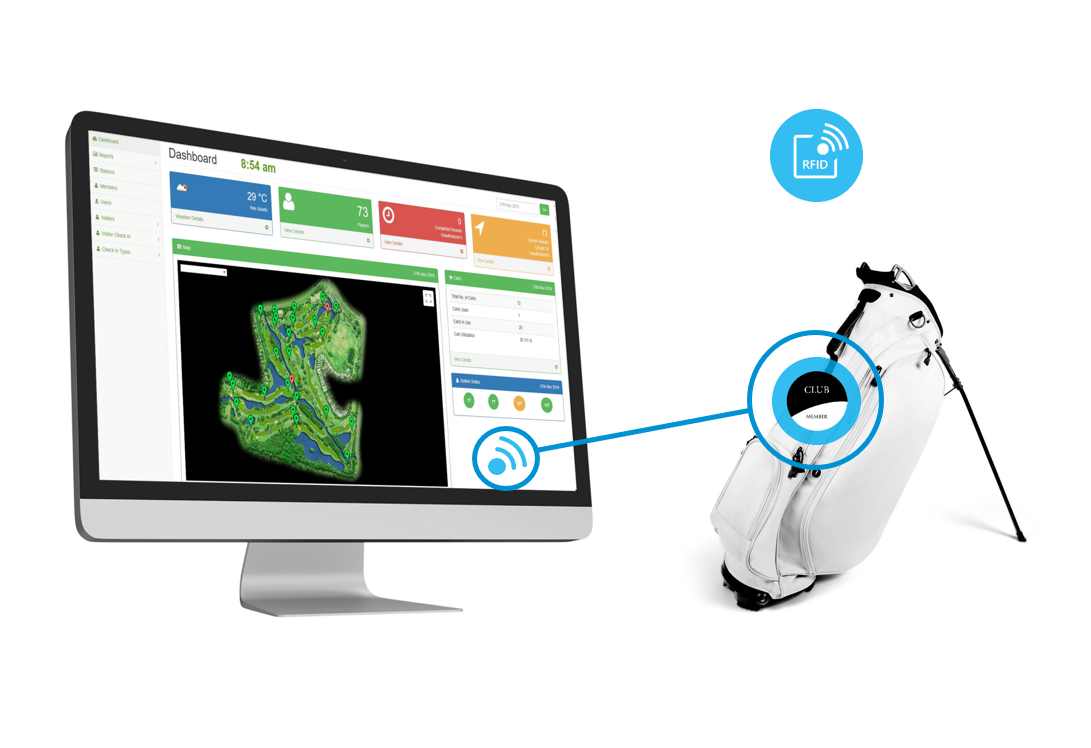 I could go on and on about this but suffice to say clubs that have introduced this service have, on average, taken 16 minutes off every round of golf almost immediately.
Best of all, the system does not impact the golfer in any way; it is not inconvenient and requires no procedure to follow.
Whether that means we all need a kick in the backside is probably irrelevant . . . but improving the pace of play just might be the key to your golf club's longevity.
More information: www.on-pin.com. Or, watch a YouTube video at
www.youtube.com/watch?v=lHk3UNMw3JE