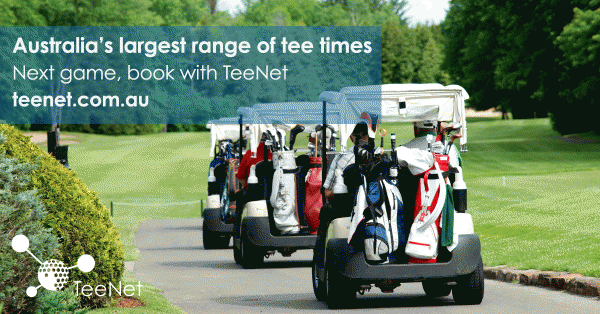 NATIONAL software developer MiClub recently launched TeeNet, a markedly different tee time booking website.
TeeNet offers Australia's largest tee time range.
As a non-commercial initiative, TeeNet has no onsite advertising or contractual pricing arrangements.
There is no administration fee for players using the site and no contracts or commission fees for clubs or courses.
Aside from the substantial financial benefits to clubs and courses, TeeNet removes any requirements for administration and integration as TeeNet and MiClub Green Fees work seamlessly together.
"We created TeeNet to support our clients to generate more profit and green fee revenue," MiClub managing director Peter Maddison said.
"TeeNet also provides our private club market with a valuable member service by allowing bookings at other courses, direct from the club website, ideal for the holiday golfer or when the club hosts major events.
"The response we have received across the industry has been extremely positive with clients appreciative of such a significant addition to the MiClub suite.
"Our reach into both member and non member markets is extensive, allowing TeeNet to be promoted to a broad market."
FOOTNOTE: MiClub, a specialist developer of golf management software, is a Perth-based company with offices located in Brisbane, Sydney and Melbourne. MiClub's client list includes a wide range of clubs from small regional to the majority of Australia's premier clubs and courses.
More: www.teenet.com.au.