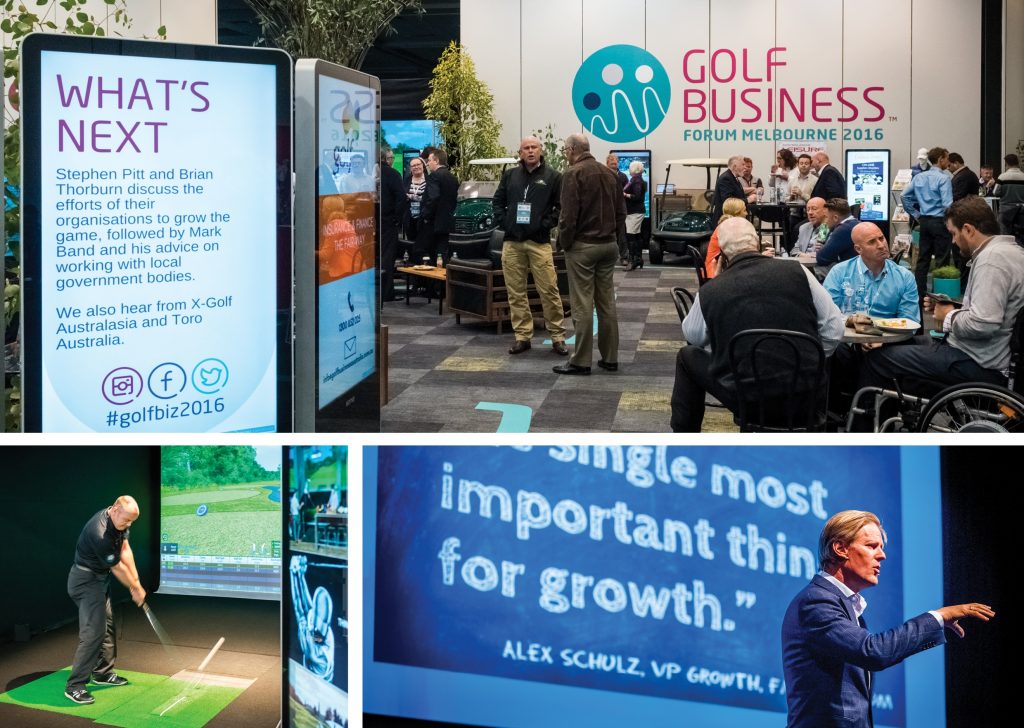 Over 200 golf industry leaders gathered in Melbourne in late July 2016 for the inaugural Golf Business Forum, in what became Australia's largest ever event for golf industry leaders, facility owners and operators, and their business partners.
With international and local speakers bringing new perspectives to golf business, attendees were educated and challenged to think about aspects of their organisations in different and innovative ways.
The Forum, created by Guy Chapple and Andrew Davies who collectively have been involved in the golf industry for 35 years, was the first-ever gathering of key decision makers and stakeholders from the diverse range of golf facilities that serve Australia's 2.1M golf participants.
"The inaugural Golf Business Forum was an important opportunity to facilitate education and connections for representatives from across all aspects of our industry, particularly public golf courses, golf resorts, driving ranges, mini-golf facilities and virtual golf centres." explained Andrew.
"After gathering feedback, and reviewing our original plans, it became clear to us that the Forum had succeeded in generating ideas and starting some new conversations – but opportunities remain to drive the event further." Andrew added.
Working together with Platinum Partner MSL Solutions and Foundation Partner Golf Australia, the organisers are excited to deliver a bigger and better Golf Business Forum in 2018.  Golf's major industry organisations are continuing their support of the Forum as are many of the inaugural sponsors.
"Golf Australia was delighted to support the first Golf Business Forum as a Foundation Partner.  The inaugural event was an outstanding success." noted Golf Australia CEO Stephen Pitt.
"It exceeded our expectations and facilitated some important new conversations and connections for our team. Golf Australia is delighted to confirm its commitment and support for the 2018 edition." Stephen added.
More announcements regarding Golf Business Forum 2018 will continue throughout 2017 and via www.golfbusinessforum.com.au.