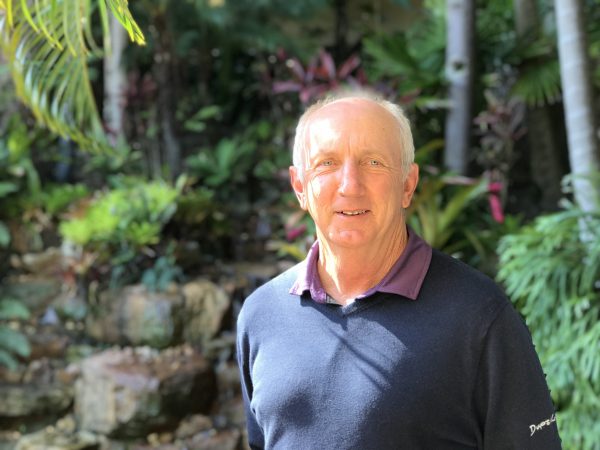 IT was inevitable Mark Brady, the general manager at Noosa Springs Golf and Spa Resort, would end up with a career in sport.
A sports fanatic from a young age, Brady first worked in the banking industry (10 years) followed by a role as a sales administrator that lasted five years.
He then set up and ran a successful sportswear, engraving and trophies business for 10 years.
When he sold the business, Brady toyed with the idea of a career in journalism but that didn't eventuate because he was offered the job at Noosa Springs.
That was 19 years ago.
Mind you, he almost didn't make it to the resort's first anniversary.
Inside Golf caught up with him to find out why, and about his work as the boss at one of Australia's finest resorts.
During the interview, the happily-married father of three also revealed he had a permanent weekly dinner date with another very special lady.
What inspired you to pursue golf club management?
I grew up in Bundaberg and when you grow up in a country town you play a lot of sport. My main sports were cricket, football (rugby league), rowing, tennis and squash and I became a sports fanatic. When I got too old to play cricket I started playing golf with friends on the Sunshine Coast and became hooked. When I sold my business I had to find a new career. It was going to be journalism, but when the job came up at Noosa Springs I thought it was a fantastic opportunity to work in a sport I love playing.
The job at Noosa Springs was almost short-lived. Why?
When I was given the job on April 19th 1999, the owners (Starkey family) told me if my handicap decreased I'd be sacked because it meant I was playing too much golf. I was playing off three at the time and it didn't decrease so I'm still here.
What's your current handicap?
I now play off six.
What has been your best decision at the club?
There has been a range of decisions and every decision that has ever been made in my time at Noosa Springs has been with the club's interest at heart. It's about keeping the club viable as well as vibrant.
What are the top priorities for the resort in the years ahead?
The priority is to continue the growth, provide good customer service and to maintain the quality of the golf course and facilities.
How would you describe your management style?
I have always believed in surrounding yourself with a very good team. For me, it's about giving the managers clear directions, providing them with support and then letting them do their job.
How often do you meet with the senior staff?
We have a management meeting every Thursday. Each department then passes on any information to the staff in the different departments. At these meetings we review past events, look at upcoming events, discuss any operational issues and we look at how we can improve our marketing.
What makes a good golf club member?
Someone who enjoys what they've got. It is very easy for people to come along and look at all the minute details, but the main reason we all play sport is to enjoy it.
What is the best part of your job?
I am very proud of the work we have done at Noosa Springs. It gives me a great sense of personal pride in having worked here since the day it opened as a brand-new facility to what we have today. It's one of the best facilities I have seen.
What hobbies or passions do you have that allow you to unwind?
Sport is still my passion. I have started playing cricket again and still play touch football. I play over 60s cricket and last year I played in the Australian over 50s titles for Queensland and this year I'm in the Sunshine Coast over 60s team. They are allowed to have one 59-year-old and that's me.
You also have a permanent dinner date every Thursday with someone special.
Yes, every Thursday I have dinner with my 90-year-old mum and we play Scrabble. She won last night, but I think she cheated (laughter).