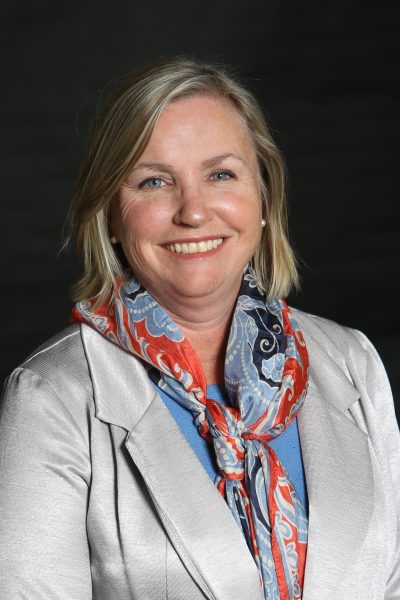 IT didn't take Andrea Catherine Moore long to play down her appointment as Kew Golf Club's first female club captain.
"It's no big deal," she said.
"I understand it's significant being the first woman captain of the club, but I hope in a couple of years a woman captain won't even be commented on.
"To me, it doesn't matter if you are male or female because you are making decision for all golfers.
"Ninety-five per cent of our decisions aren't based around whether it's a male or female thing – it's just about golf and the course.
"Pretty much everyone wants the same thing – a good course where you can play good golf. It's just golf."
Kew Golf Club, in Melbourne's eastern suburbs, is a private club governed by a board of directors while the CEO takes care of the day-to-day running of the club and staff.
For readers outside of Victoria, the captain or president generally heads up Melbourne golf clubs.
"We are a captain's club where the captain is chair of the board," said Ms Moore, who has been a member of the club for 17 years.
Before taking the helm, Ms Moore spent three years as vice-captain and chair of match committee and members endorsed her elevation to the top job.
"The members have been incredibly supportive and encouraging," she said.
"I think it was a big deal for some members when I stood as vice-captain, but I think they are used to it now.
"I'm sure there is the odd member who shudders a bit, but most people seem supportive – particularly the former captains."
A people person, Ms Moore undoubtedly has the interests of the club and all members at heart.
"We have been through a big development program over the last few years and spent a lot of money on bringing the club back up to one of the premier clubs," she said.
Ms Moore has a background in agricultural science and business, which is invaluable around the club and boardroom table.
In her nomination for the top job, Ms Moore wrote: "As captain I would like to focus on production of a comprehensive course master plan covering turf management, water management, drainage, irrigation, equipment, maintenance facility, tree management, staffing and labour, architectural and design improvements to ensure that course improvements are accurately recorded and future staff and boards have a reference document for management and planning.
Ms Moore, who currently works as a dental practice manager said all golf clubs need people with business experience in key positions.
"It's a tough business now and you do need to be accountable financially and have a strong vision of where you are going and what you are doing.
"I certainly don't know it all, but I am part of a board structure and believe we are moving in the right direction."
Kew Golf Club has 1300 playing members of which 27 per cent are women.
A keen golfer, Ms Moore describes her game as "average" despite playing off a handy "13-something" handicap.
"With the duties of being captain, I'm not getting any better," she laughed.
"I spend a lot of time at the club talking about golf but not much time practising."
Located nine kilometres from Melbourne's CBD, the golf course backs on to the Yarra River.
"It's a beautiful position and a great course and because of where we are many of the members are local," Ms Moore said.
"It's a vibrant club. The members tend to spend a lot of time there socialising as well as playing golf.
"We are busy seven days a week and that adds real atmosphere."
Originally built in the 1970s, the clubhouse has been renovated allowing members and guests to enjoy the more modern facilities.
"It's a fantastic spot for entertaining or just having a quiet drink with a beautiful aspect over the lovely course.
"In fact, I'm just about to head off to the club for a social night – a Tina Turner function," Ms Moore concluded.
FOOTNOTE: Established in 1894, Kew Golf Club is Melbourne's third-oldest golf club. Solicitor James Anderson and Fred Fitts, an architect, formed the club to provide golfing facilities for the residents of Kew and Hawthorn.