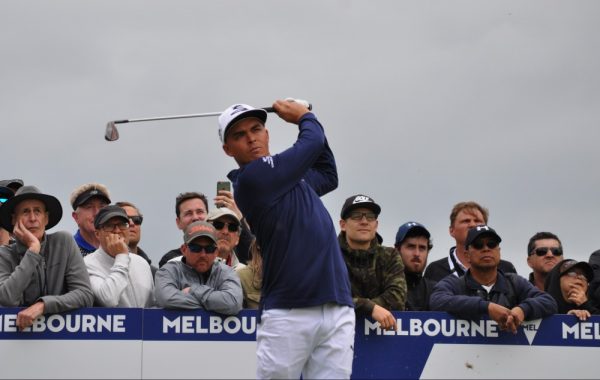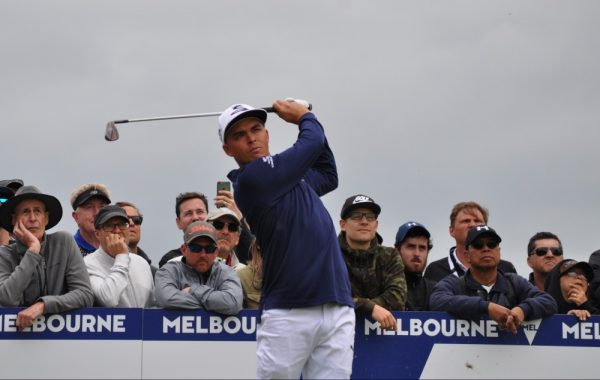 COBRA PUMA GOLF has announced that PGA Tour athlete and key brand ambassador, Rickie Fowler, has agreed to a contract extension with the company.
Fowler, who's 2017 season included a win at the Honda Classic, 10 top-10 finishes and a record-breaking win at the 2017 Hero World Challenge, will continue to play COBRA Golf equipment and wear PUMA Golf apparel, accessories and footwear, as he's done since turning professional in 2009.
"Since turning professional, Rickie has been an exemplary ambassador for not only the COBRA and PUMA brands, but also for the game of golf, as a whole," said Bob Philion, President of PUMA North America & COBRA PUMA GOLF. "He's a tremendous role model for the next generation of golfers and his fun-loving spirit combined with a determined attitude has helped to extend the appeal of golf to new audiences. His drive and performance on the course and his engaging and genuine personality off the course has made him an absolute star in the sports world and we are extremely proud to have him as part of the COBRA PUMA GOLF family for many years to come."
Fowler will play a key role in the brand's initiatives around Golf's First Smart Set, featuring COBRA CONNECT Powered by Arccos, which is now embedded in the grips of the KING F8 family of clubs available to consumers.
"I'm proud to be part of an exciting and creative company that is focused on true innovation and willing to push the boundaries of golf style and equipment," said Fowler. "COBRA PUMA GOLF and I have shared incredible success over the years and I'm looking forward to many more successful years together."
Meanwhile,  Tony Finau, a PGA Tour winner and one of the longest hitters on tour, has signed a multi-year agreement to represent PING. The 28-year-old Salt Lake City native led the recent Farmers Insurance Open with an average drive of 325.6 yards and is second on tour in average driving distance at 328.8 yards. He switched to the new PING G400 Max driver at this season's Sony Open.
"Tony is very charismatic and has tremendous character," PING President John K. Solheim said. "He's great with the fans and well-respected by his fellow tour players. He's one of the most athletic players on tour who uses his strength to generate a lot of power – he can really hit the ball a long way and has the overall game to become a consistent winner on tour. We've developed a great relationship with him in the last year as he's looked to play the best equipment available for his game. We believe it's a great fit for both of us."
At 6′ 4″ and 200 pounds, Finau was a premier high school athlete in several sports, most notably basketball. But golf was his first passion, and he turned pro out of high school at age 17. He earned his PGA Tour card for the 2015 season with a win on the Web.com Tour in 2014. In 2016, he won the Puerto Rico Open on the PGA Tour.
"I'm honored to become part of the PING Tour team," said Finau. "The family atmosphere, people and core values at the company really spoke to me. I've played their equipment for the last year and have gotten to know their tour reps and the engineering team in Phoenix very well in the process. I'm most impressed with their passion for designing the best equipment in the game for golfers of all skill levels, and I know that their commitment to properly fitting and building equipment to fit my game will maximize my confidence every time I step on the tee."
As part of a multi-year agreement, Finau will carry a PING staff bag and play a minimum of 11 PING clubs.
Financial terms and the length of the agreement were not disclosed.