By Rob Willis
AN exciting new purpose-built teaching facility has been unveiled with the opening of Club One at the Cronulla Golf Club.
A state-of-the-art coaching and club-fitting studio, equipped with the latest technology including two simulators and teaching bays, Trackman, high-speed cameras and the only SAM PuttLab of its kind in the country, Club One is a unique tuition facility in Sydney's southern suburbs.
PGA members and well-respected instructors, Mark and Cherie Alison, will head up the coaching operations with Club One a continuation of Cronulla Golf Club's uplift plans headed up by general manager Derryn Weigand.
"It was about having a facility that was 24/7, provided members with a world-class offer that was befitting of Cronulla Golf Club, to bring our golf service up to the rest of what the club has to offer," he said.
Sean Seymour from Australian Golf Technologies, who had previously fitted out the NSW Golf Club and the recently completed Australian PGA/Golf Australia facility in Melbourne, was recruited to design Club One.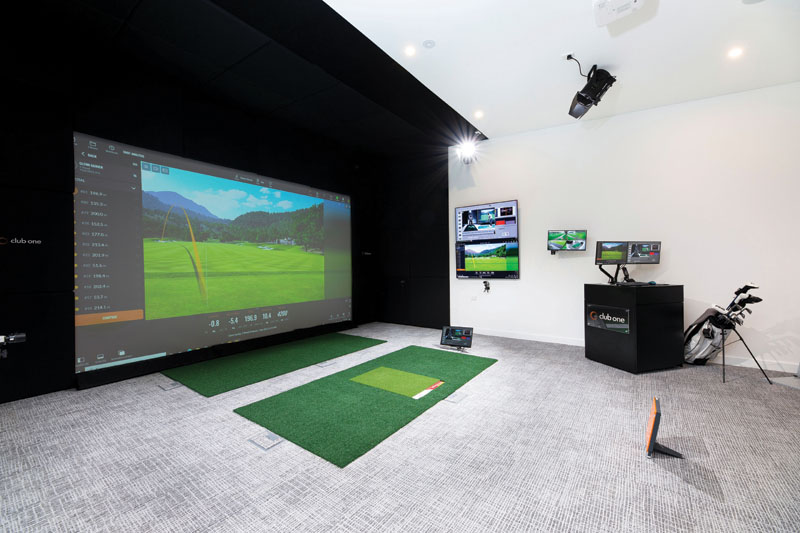 "He was highly recommended," Weigand said. "We went and visited half a dozen facilities that are currently in place and then spoke to Sean.
"We said if we are going to do this, let's do it properly."
What has been created is an impressive structure located some 150 metres from the pro shop and clubhouse and adjacent to the existing chipping and putting practice areas.
"(From Club One) we can hit down the (16th) fairway, if you want fresh air we've got the netting you can hit into and all your numbers and data are there and then you can close it down and use the simulator as well," Cherie Alison explained.
Club-fitting is also a feature of the operations, currently offering PING, Titleist and TaylorMade, however according to Alison the most impressive feature is the SAM PuttLab suite.
"It's quite amazing, it tracks the ball and gives you training sessions. Basically, it will show you a grid of what your putter should be doing, path it should be going on and just different training modes that are coming down from the overhead projector," Alison said, with the PuttLab also able to tilt in adding slope and breaking putts into the equation.
Club One is open to all golfers looking to improve while seeking a unique coaching experience.
"It was explained to the members to make it viable and to give the members a better experience by having everything that's in here," Weigand added. "It was agreed that non-members were able to use it as well."
To find out more, book a coaching session or club-fit at Club One, call the pro shop or go to the website at www.cronullagolf.com.au/ and click on the Club One link.