AFTER more than three decades as the head professional at Carbrook Golf Club in South East Queensland, Tony Di Tommaso has decided to relinquish the reins and hand over the running of his business to the golf club.
But he, along with his brother Paul, will continue to work in the pro shop as employees of the club under the direction of director of golf Angus Porter, who is currently the club's membership and development manager.
Ironically, Porter did his traineeship under the guidance of Di Tommaso.
"Angus will oversee operations and take the stress off me," Di Tommaso told Inside Golf.
"Paul will be director of coaching and I will be in charge of the repairs and customer service."
The new arrangement comes into effect on July 1.
The golf club was keen to offer Di Tommaso a new contract, but due to financial pressures, health issues, burglaries and Covid he decided to "pull the pin".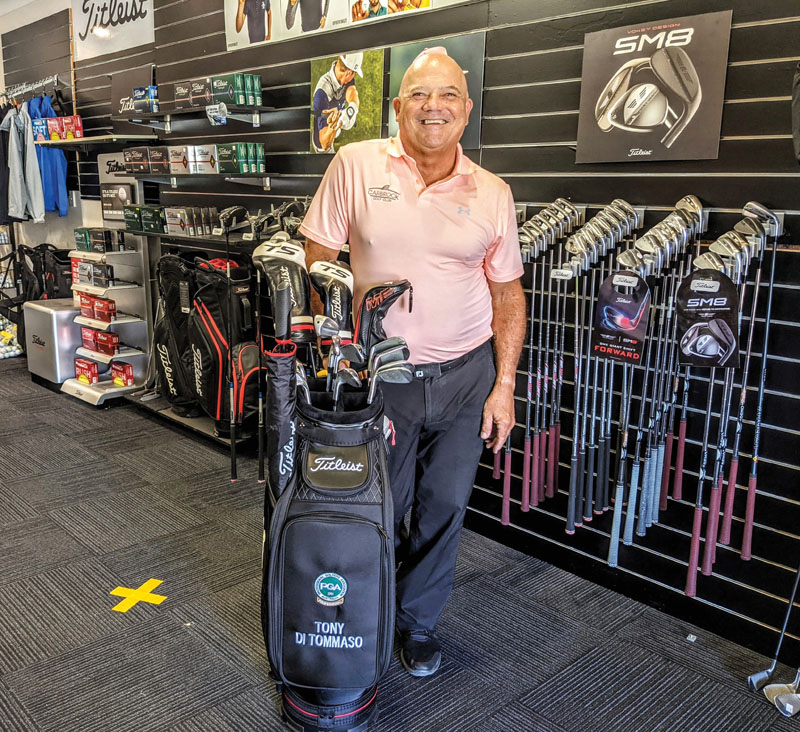 "I had a triple bypass five years ago and a total knee replacement two years ago," the 61-year-old said.
"The role of the club professional and small business has changed and there is so much on-line opposition and we just couldn't continue financially the way it was going.
"The new arrangement will be a good fit and Paul and I are happy."
The club's general manager Scott Wagstaff said the change was a good outcome for both parties.
"Tony is in a good place and is excited about the future," he said. "He will no longer have the burden of running a small business with all the stresses that go with it.
"He'll deliver the same level of service that people have come to expect."
There will be some subtle changes to the look and feel of the pro shop with more product brands available for members and guests.
"We are heavily invested in the process of making this happen," Wagstaff said.
"We are working with all the suppliers as we want to ensure that when we start on July 1 the customer and the member feels a new experience.
"That's our big focus … we want it to feel new and fresh."
Meanwhile, Di Tommaso is enjoying his golf again.
"In the last six months I have been playing well," he revealed. "Since I have got the use of my left knee again I am enjoying it."
He is also looking forward to hosting golf trips for the club's members.
"It's something I enjoy," he said. "I'm looking at taking a group of 30-40 to Adelaide in October and to Vietnam next year."