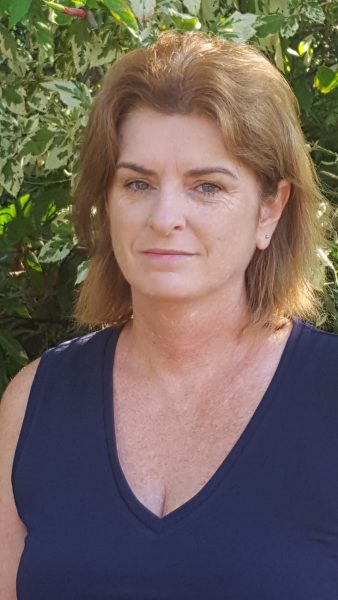 NON-GOLFER Wendy Carey never thought she would carry the title "general manager" when she started a part-time job at Beerwah Golf Club on Queensland's Sunshine Coast.
"I had never been involved in golf when I started working here and I certainly had no idea it would lead to the manager's job," she said.
After joining the golf club in 2012, Ms Carey soon became a permanent employee and was appointed manager in August 2014.
"I used to fill in for the former manager went she went on holiday and the committee offered me the position when she left the club."
Ms Carey admits the job has been a steep learning curve.
Still, with plenty of support from the committee, general staff, professional John Mellish and his team and the greens staff the club is heading in the right direction.
While Ms Carey found moving into the hot seat challenging, it didn't seem to bother the club's 690 members who have embraced her with open arms.
"I have really good members and a lot of people that support me," she told Inside Golf.
"Everyone has always been lovely and friendly when it comes to my work.
"I have been lucky because they know I didn't have a golfing background when I started here.
"The great thing about this job, which I love, is everyone connects really well and that's why the club is successful."
The first thing members noticed when Ms Carey took on the role was that she doesn't run the club from behind closed doors – rather the opposite.
"I considered myself to be a worker so if I'm needed behind the bar or in the kitchen that's where I'll be."
Born in NSW, Ms Carey grew up around Wollongong and Nowra and started her working career in hospitality and supermarkets.
She even had a stint working in a butcher shop, but making sausages wasn't something she could see herself doing long-term.
In 1993, Ms Carey relocated to Beerwah with husband Darren and when their two children were older she secured working at the golf club and the rest is history.
Since taking on the GM's role, the club has added more buggy sheds and an air-conditioned the clubhouse.
Water is crucial to golf clubs and recently Beerwah added a large dam and has plans for another.
"We don't have fairways watering at the moment, but it's something we will get," Ms Carey said.
Like most golf clubs, Beerwah Golf Club's top priority is retaining and growing membership.
"Retaining membership, growing junior membership and keeping everybody (members) happy is important when it comes to the club future," she said.
"The community is growing rapidly and I really want to have a junior program up-and-running this year," she said.
"One of our professionals, Vicky Uwland, is already doing well in that area but we need to grow it more."
Beerwah Golf Club is celebrating its 50th anniversary this year and one of the features on the calendar is the return of a Legends Pro-am.
"I also want to involve the club more with the growing community," she said.
"When I came to Beerwah I didn't know what the club offered and I'm sure newcomers to the area don't know either so I want to change that.
"The golf club has so much to offer.
"I'm proud of the fact we get a lot of visitors and we receive great feedback," Ms Carey added.
"It might be their first or 10th visit, but they always say how friendly the staff are, how well they are looked after in the pro shop, how clean the place is and how great the course is."
Away from the rigors of work, Ms Carey enjoys pottering around at home, camping and shopping.
Still, the job is never far from her mind.
"I'm always on call and people at the club know they can call me on my days off to sort out any issues.
"I have a great job and just love the work."
FOOTNOTE: Ms Carey has no intention of taking up golf although she does partake in the club's annual end-of-year volunteers' golf day. "It's a fun, comedy day," she laughed.