A Scotsman with an accent as broad as the 45 holes he overlooks at Victoria's 13th Beach Golf Links, general manager Craig Skimming exhorts the belief of fitness.
"I like to keep fit so I do some mountain biking, beach walks and I have done a couple of half marathons," said Skimming, who has been at the helm at 13th Beach at Barwon Heads for the past five years.
It's been a busy period for the man who started his career working for the PGA in Scotland after finishing university.
"I was an avid golfer then and had aspirations to play, but fortunately I realised quite quickly I wasn't going to make a living at that so I fell into working for the PGA," he said.
Skimming arrived at 13th Beach after a two-year stint as general manager at Mt Lawley Golf Club in Perth.
Prior to that, he was the deputy general manager at Elanora Country Club in Sydney and before that he spent 10 years working in Dubai.
13th Beach, says Skimming, is a facility on the rise.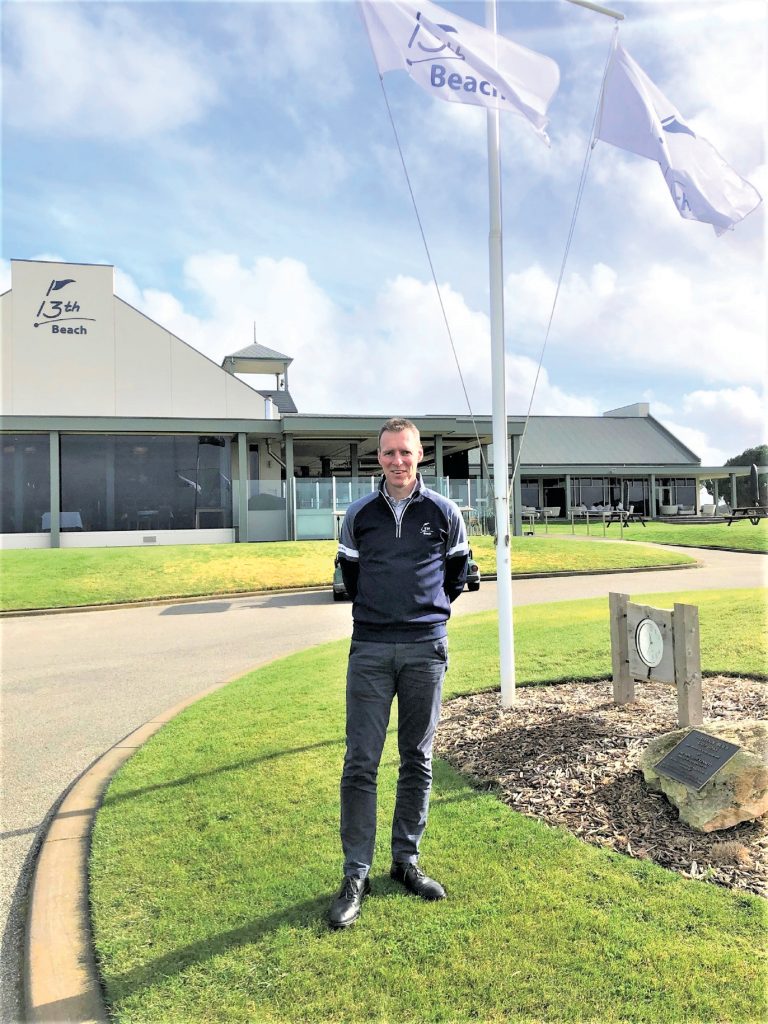 Its two 18-hole layouts – the Beach and Creek courses – and the recently opened short (nine-hole) course generate more than 80,000 rounds annually.
The 1300 members play upwards of 65,000 rounds and visitors 15,000 rounds.
"We have had success growing the business and the membership in recent years.
"In 2020, we opened the 16 Golf Lodges and later this year we will have an additional four two-bedroom suites.
"We will effectively have 24 rooms to welcome visitors as a true play-and-stay destination."
Skimming, who oversees an equivalent of 60 full-time staff, describes his management style as "collaborative".
"I make sure the team is involved," he says.
"I am the link to the board, but I ensure we have a committed management team that can have the freedom to do their jobs and know that they can come and seek clarity about anything.
"We are not overly onerous on meetings for the sake of meetings.
We let our people get on and perform their roles and they do a terrific job."
Currently, the club is working on a course improvement program with design consultant Darius Oliver.
"That program has been underway for a year and it has identified an opportunity to rationalise the quantity of bunkers across the two major courses while improving access.
"We must be sustainable, and always improving, we want to make sure these changes are done to benefit the courses, and ensure all members and visitors, regardless of playing ability, continue to have fun."
Touring professional and Vic Open winner Richard Green is a local resident and has a role as an advisor to the greens committee.
"Richard will help guide us through the important improvements and he is taking a big interest in the short course and how we can capitalise on that for junior golf and attracting new players," Skimming added.
13th Beach provides a modern, accommodating clubhouse for members and guests.
"The clubhouse is welcoming and the culture is excellent within the club," Skimming added.
"I think the success of 13th Beach goes back to its inception with its corporate governance structure and a membership model which requires gender neutral access.
"We don't have focused days for men or women.
"We have mixed timesheets every day and I think that is the strength of the club. It's a refreshing structure that's been successful."
I ask Skimming about his golf game and he laughs.
"I'm an infrequent golfer," the six-marker said.
"I still love to play, but due to other commitments I find myself playing the short course more than the other two courses because it only takes an hour to play."
13th Beach will celebrate its 20th anniversary later this year with a number of planned events.
Then Skimming's focus will turn to driving the club forward over the next 20 years.
"The current strategic plan is good until 2022," he said.
"So, in the next 12 months we will be refreshing it.
"As much as Covid has disrupted us it's also been a benefit to golf across the country with an upturn in play and memberships.
"That is changing our thinking and shaping our vision.
"We see the club growing the membership above 1300 and cementing the club as a member-based organisation.
"We are benefitting from the growth of the local area, which encompasses the Bellarine Peninsula, the Surf Coast and the Greater Geelong region.
"It's great that we can be a venue that has the hybrid of being a successful member-based organisation, but equally allows anybody to experience 13th Beach by coming to stay in the lodges and play a couple of games.
"That's the great thing that our model allows."