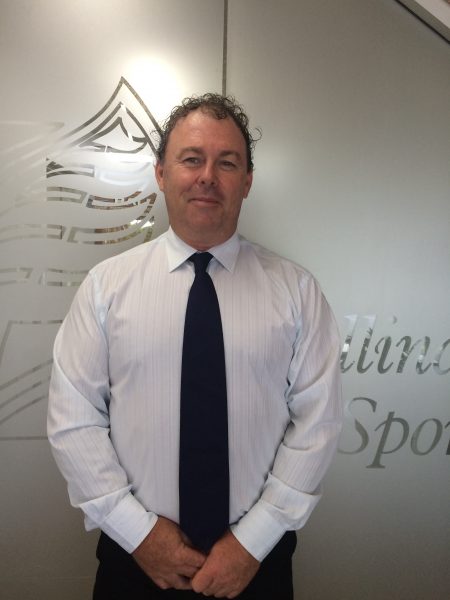 BALLINA Golf and Sports Club general manager Mark Whiting was halfway through an interview with Inside Golf when he excused himself to answer a telephone ringing in the background.
Soon he returned to apologise for his short absence.
"The office manager had to take her dog to the vet so while I'm talking to you I have to answer the phone and speak to members about different issues.
"That's the life of a golf club manager," he chortled.
Whiting, who has been general manager at Ballina GSC in the Northern Rivers of NSW for four years following a seven-year stint at Tin Can Bay Country Club, started his working life in banking, but realised after six months it wasn't his calling.
He joined the army as a parachutist with all intentions of joining the police force at the conclusion of his three-year army stint.
"By the end of my army service I was sick of being told what to do, so I changed tack and started working in hospitality, managing nightclubs, pubs and restaurants.
"Before accepting the position at Tin Can Bay, I was fortunate enough to travel around Australia with my family in a motor home," Whiting said.
For the past three years, Ballina Golf and Sports Club has turned over healthy profits thanks to the club's forward-thinking board, a sound strategic plan and Whiting and his team.
"Financially, this year will be a record year and that is predominately because we have had a strong focus on constantly making clubhouse improvements and building a clubhouse membership base," Whiting explained.
"I arrived here the day the clubhouse renovations were completed and I was tasked with filling the clubhouse and that meant giving people a reason to come to our club outside of golf.
"We did this by creating promotions and improving aspects of our customer service which has resulted in transforming the club into a viable entertainment option for the people of Ballina.
"We needed to improve the revenue generated from the clubhouse and start to realise the clubhouse's potential.
"We have been fortunate with the weather and how the people of Ballina have taken to our club and that's because of the constant improvements like changing the décor, adding new furniture, installing large TV screens along with numerous other initiatives.
"We are seeing the benefits of the changes we have made over the past few years.
"When I arrived here, it was the tail of the big wet and the club had recorded trading losses for eight years, but the last three years have been sensational."
"Golf course operations are now performing well above expectations and that due to the quality of the course."
Ballina Golf and Sports Club has 22 staff members, 950 golfing members and 1300 social members.
Whiting says the best thing about his job is "variety".
"No two days are the same and every day there is a different challenge," he said. "It's interesting, rewarding work and I work with some amazing people.
"I also have a great board so the stars have aligned to have a perfect atmosphere around the club.
"I believe that any success the club or I have is due to the people I have around me," he said. "We are a good team."
The club's restaurant, run by long-term caterers, is popular with members and the local community.
"We offer excellent Chinese cuisine as well as Australian cuisine," Whiting said. "The food is exceptional and that's another reason why the Ballina community supports the club.
"We also have a quality, challenging golf course, which is known as the Garden Course because it's always lush and green and you never get a bad lie.
"We have competitions six days a week that are well supported by the members," Whiting added.
"There is great camaraderie around the club and we attract large numbers at presentations so we haven't lost that club feel about being a golf club."
"We are currently investigating the possibility of extending the driving range from 130m to a full-length range."
Whiting enjoys his golf and regularly tees off at first light on a Saturday morning.
"I also try to play three out of five Wednesdays with different members, it gives me the opportunity to listen to any concerns they might have," he said.
"I play off 12, but should be off 22," he joked.
"Every now and again I have a good round and that reminds me why I play the game.
"But I love the golf industry and that's why I chose to work in this field.
"Those of us who work in the golf industry are fortunate and I am always mindful of that.
"If I won Lotto, I don't think I would change too much in my life.
"Maybe I would take more holidays."