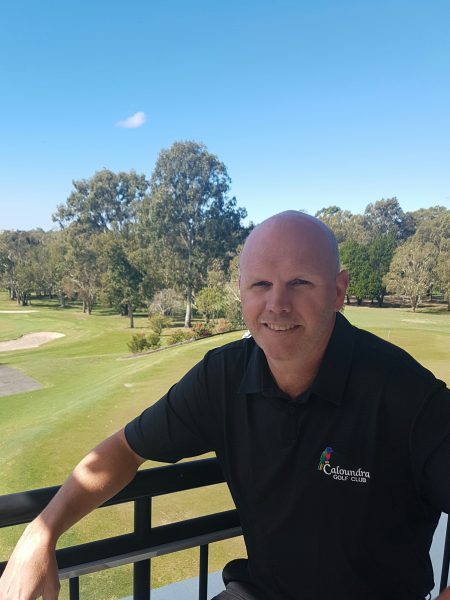 CALOUNDRA Golf Club has been one of the Queensland Sunshine Coast's golfing institutions since 1951 and remains a traditional club with a healthy membership.
The club's general manager Jason Looker has been at Caloundra for a decade and, along with a strong management committee and staff, keeps the operation running like a well-oiled machine.
Looker might carry the title "general manager", but he is hands-on and operates without a hint of being snobbish.
"I try to lead by example and I don't expect anyone to do things I wouldn't do myself," he said. "But I have fantastic staff and receive massive support from a great management committee team."
As the club's manager, Looker makes the club tick and operates under an "open door" policy.
"We have a friendly membership and I encourage members to come in and talk to me if they have any concerning questions rather than allow rumours to fester," Looker said.
"I would rather have members approach me about issues so that I can explain why we have done something or intend doing something in a particular way."
Caloundra's enthusiastic members (close to 1000) believe they are a spoilt bunch because they get to play on a well-maintained parkland layout located just a few kilometres from famed Kings Beach.
"The condition of the fairways and greens are fantastic and long-time members are saying the course is in the best condition it's ever been," Looker said.
"One of the reasons for this is we weatherproofed the course with drainage, new irrigation and concrete cart paths.
"In the last three or four years, we have only had golf carts off the course for an average of one day each year.
"Prior to that, it was between 25 and 35 days a year.
"The only time we close the course now is if there is lightning or an extreme rain event makes it unplayable, but the drainage gets the water away within 30 minutes.
"Our superintendent Wayne Anderson and his staff do a great job maintaining the course and making sure it's playable every day of the year."
Growing up in Mildura, Victoria, Looker started his working life in the building industry before moving to Queensland in 1993 where he later ran the golf club bar and bistro at Capricorn Resort at Yeppoon.
He then moved to Emerald to manage the golf club.
"I was at the club for five years and then had a break from the golf industry to run a motel for three years," he said.
In 2005, Looker moved to the Sunshine Coast and, after a short break, commenced work at Caloundra Golf Club.
He believes, post GFC (global financial crisis), the golf industry has rebounded well.
"I think golf is in good shape and is on the way back now that Jason Day and Adam Scott are helping the profile of the sport in Australia,' he said.
"There is more confidence in the economy, retirees on fixed incomes are able to manage their finances and we have a lot of new members in the 25 to 55 age group.
"In the past six or seven years, the club has consolidated and is now in a sound financial position with money in the bank."
Looker was quick to point out that the proactive office-bearers at Caloundra can take much of the credit for the club's success and its financial position.
A six marker, Looker plays golf, on average, once every three weeks but he does look forward to an annual interstate trip away with a group of fellow Queensland golf club general managers.
Since 2009, they have been smashing long drives and sinking tricky putts at some of the best golf courses in Sydney, Melbourne, Tasmania and the Mornington Peninsula.
Now they have their sights set on Adelaide's best greens (and possibly reds) in 2017.
"When we go away we play golf for four days in a row," Looker said. "It's good fun and it's a good break away from work."
Mind you, I bet "shop-talk" and the sharing of ideas during these sojourns is rife, which can only be good for the golf clubs concerned.
Away from the rigors of work, Looker enjoys spending time with his wife and children aged seven and 10.
"The kids are into sport so there is lot of weekend activities which I enjoy," he said.
FOOTNOTE: Caloundra Golf Club is where Ian Baker-Finch completed his traineeship before heading off to win the Open Championship at Royal Birkdale in 1991.