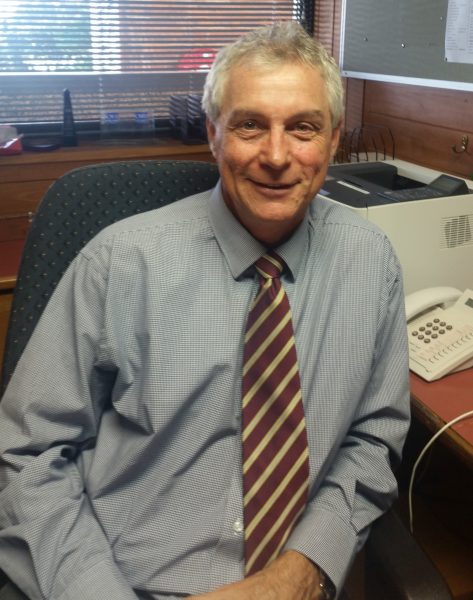 BRETT Holland, the general manager at Coolangatta & Tweed Heads Golf Club, is not one to allow the grass to grow under his feet.
More than a decade ago, as GM at Murwillumbah Golf Club, he recognised the golf industry was in decline and implemented major changes at the northern New South Wales club.
Today the club operates as a healthy, viable business.
"We took Murwillumbah Golf Club from a members' club to a social golf club," he explained.
"We did a $1m redevelopment to the clubhouse and they are now reaping the rewards because they welcome everyone – not just golfers.
"When I arrived there, there were no strategic plans in place and no vision for the future.
"At the end of the day, they were struggling and needed to change like most golf clubs need to change.
"We can't continue to run golf clubs in the traditional way, however, as most golf clubs know it just isn't working.
"We have to provide people with something of a shorter gain because the traditional golf membership is declining and will not be there in the future.
"The golf industry has to start engaging the 25 to 46 demographic as well as juniors.
"If juniors aren't introduced to golf and don't come through as future members then the industry is in a lot of trouble.
"I think the bigger entities like the NRL, AFL, cricket etc do it well when it comes to engaging juniors."
A butcher by trade, Holland entered golf club management in 2003 and completed his Bachelor of Business in Club Management at Southern Cross University in 2010.
He spent six years at Murwillumbah Golf Club before moving to Surfers Paradise Golf Club as GM for four years.
He has been at the helm at Coolangatta & Tweed Heads Golf Club's 36-hole complex for the past 18 months.
Before joining the golf industry, Holland had 13 years in the hotels and clubs industry including working as operations manager at Arana Leagues Club in the northern suburbs of Brisbane where he helped oversee the club's $10m redevelopment.
Coolangatta & Tweed Heads Golf Club is a popular, friendly club that is on many golfers' list of favourites.
It has around 1600 golfing members and 4000 social members and generates more than 100,000 rounds of golf per annum on its two championship golf courses – the River and West layouts.
Still, like most golf clubs, it has an aging membership and needs to switch its focus, according to Holland.
He is currently looking at strategic options to ensure the 90-year-old club survives for the next 90 years and beyond.
"We have to make some strategic changes because the club doesn't work as well as it did when there were over 300 poker machines prior to the introduction of poker machines to Queensland," he said.
One idea is to revamp nine of the current 36 holes into a shorter, fun nine-hole layout, state-of-the-art driving range, mini-golf set-up and golf academy to cater for the demographic that's missing in the game.
"The members would still have a 27-hole golf course," Holland said. "It's visionary and most of the members agree something has to happen, however, when it comes to the vote that may be a different story.
"We have to target the younger demographic, which we currently don't have.
"Today, there is no commitment to golf membership so we need to engage people that just want to come to the club and play a shorter version of the game and go home.
Like most golf club managers, Holland is hands-on and spends long hours at the coalface.
"Running a 36-hole facility is no different to an 18-hole facility," he said.
"At the end of the day, you still have to manage people and if they are doing the job well then things will go well."
Holland says his business philosophy is to work with people in a constructive manner.
"I'm also trying to get better at what I do and try to engage people with my innovative and visionary ideas."
Born and bred in Gilgandra, a small country town near Dubbo in New South Wales, Holland plays off a 12 handicap but rarely finds the time for a round.
"I probably play once a fortnight," he said. "Away from work I enjoy spending time with family and friends."