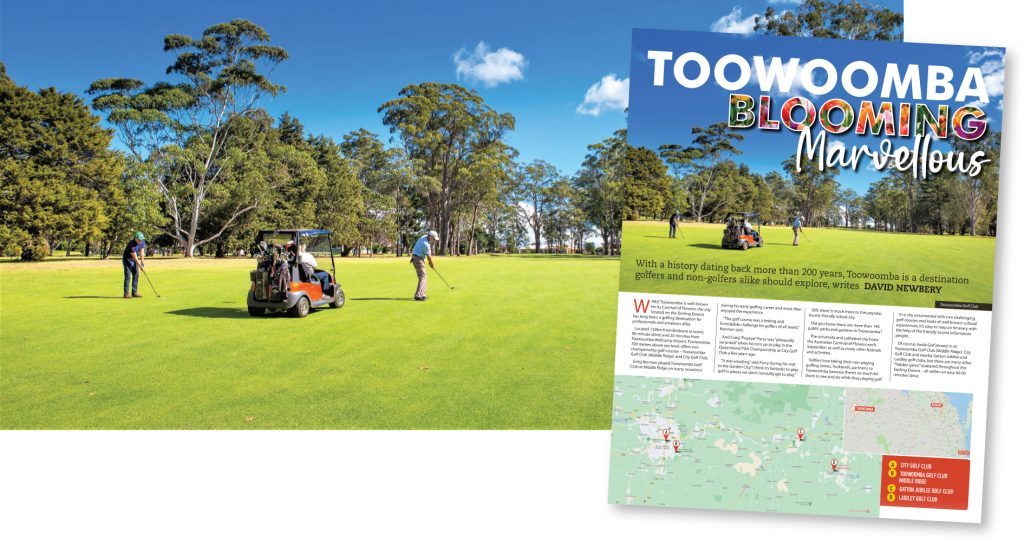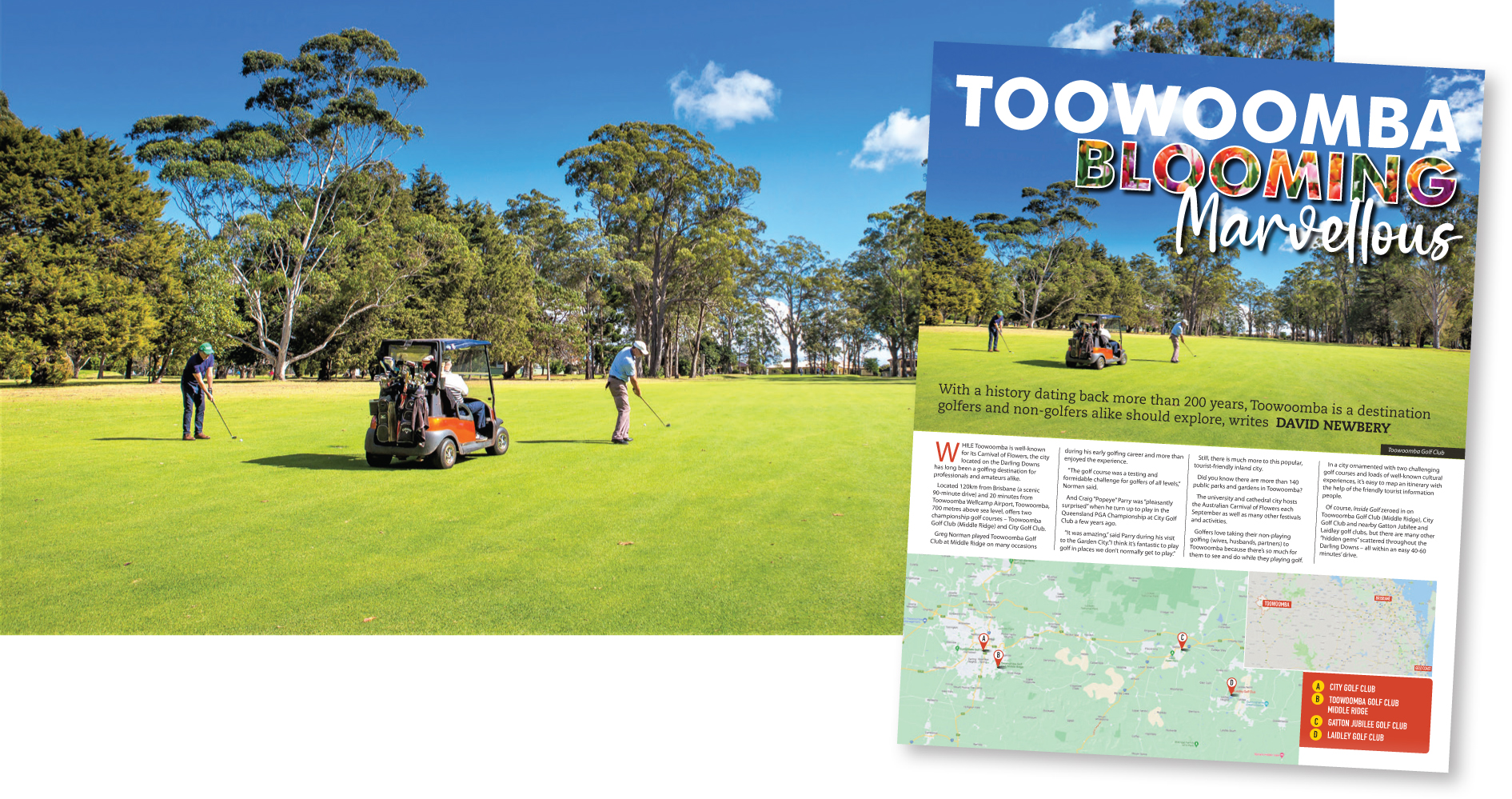 WHILE Toowoomba is well-known for its Carnival of Flowers, the city located on the Darling Downs has long been a golfing destination for professionals and amateurs alike.
Located 120km from Brisbane (a scenic 90-minute drive) and 20 minutes from Toowoomba Wellcamp Airport, Toowoomba, 700 metres above sea level, offers two championship golf courses – Toowoomba Golf Club (Middle Ridge) and City Golf Club.
Greg Norman played Toowoomba Golf Club at Middle Ridge on many occasions during his early golfing career and more than enjoyed the experience.
"The golf course was a testing and formidable challenge for golfers of all levels," Norman said.
And Craig "Popeye" Parry was "pleasantly surprised" when he turn up to play in the Queensland PGA Championship at City Golf Club a few years ago.
"It was amazing," said Parry during his visit to the Garden City."I think it's fantastic to play golf in places we don't normally get to play."
Still, there is much more to this popular, tourist-friendly inland city.
Did you know there are more than 140 public parks and gardens in Toowoomba?
The university and cathedral city hosts the Australian Carnival of Flowers each September as well as many other festivals and activities.
Golfers love taking their non-playing golfing (wives, husbands, partners) to Toowoomba because there's so much for them to see and do while they playing golf.
In a city ornamented with two challenging golf courses and loads of well-known cultural experiences, it's easy to map an itinerary with the help of the friendly tourist information people.
Of course, Inside Golf zeroed in on Toowoomba Golf Club (Middle Ridge), City Golf Club and nearby Gatton Jubilee and Laidley golf clubs, but there are many other "hidden gems" scattered throughout the Darling Downs – all within an easy 40-60 minutes' drive.