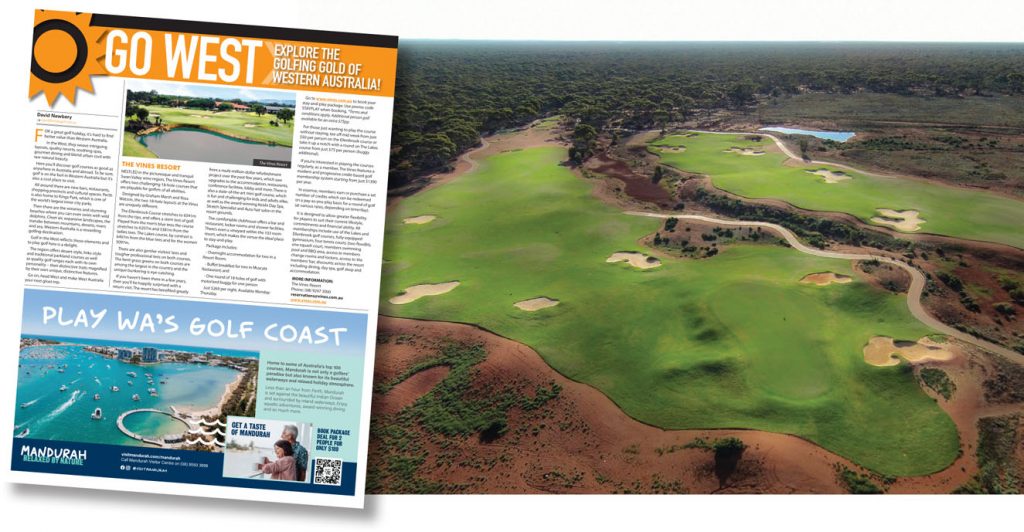 FOR a great golf holiday, it's hard to find better value than Western Australia. 
In the West, they weave intriguing layouts, quality resorts, soothing spas, gourmet dining and blend urban cool with raw natural beauty.
Here you'll discover golf courses as good as anywhere in Australia and abroad. To be sure, golf is on the boil in Western Australia but it's also a cool place to visit.
All around there are new bars, restaurants, shopping precincts and cultural spaces. Perth is also home to Kings Park, which is one of the world's largest inner city parks.
Then there are the wineries and stunning beaches where you can even swim with wild dolphins. Clean air, expansive landscapes, the transfer between mountains, deserts, rivers and sea, Western Australia is a rewarding golfing destination.
Golf in the West reflects those elements and to play golf here is a delight.
The region offers desert-style, links-style and traditional parkland courses as well as quality golf ranges each with its own personality – their distinctive traits magnified by their own unique, distinctive features.
Go on, head West and make West Australia your next gloat trip.