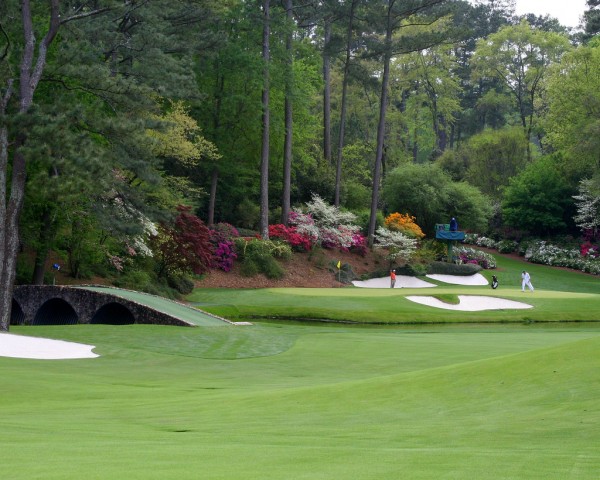 For most golfers, a trip to Augusta National to see the US Masters is the ultimate dream trip.
Many Australians are turning this dream into a reality via Teed-Up Golf Tours' US Masters Golf Tour. This once-in-a-lifetime "bucket list" event is a trip that EVERY golf lover must take: being up close to such amazing talent is incredible, while getting access to top-quality golf courses like Pinehurst No. 2 and Sage Valley is equally exciting.
Teed-Up Golf Tours' 2015 US Masters Golf Tour, April 3-13, is now taking bookings–and it is a trip not to be missed. Teed Up Golf Tours' experienced Masters Golf professionals personally escort guests throughout the golf tour. They provide guests with insider information that will make for a perfect holiday, such as the best viewing spots and where to buy superior merchandise. Their local suppliers in accommodation, ticketing and transport go the extra mile to create a smooth and successful event.
"The grass here is so green and has not one weed – It looks like it's synthetic! The crowd roars at Augusta are absolutely deafening and are like nothing else in sport. The atmosphere here is amazing – it's truly a religious experience," says  Michael Mosher, PGA Professional.
Teed Up Golf Tours is Australia's premier National Golf Tour Company. They specialise in golf club management, golf tours and golf retail. They are absolutely dedicated to golf and believe that delivering a great golf experience takes real focus.
If you would like more information about this 2015 golf tour, visit www.teed-up.com/ig.