The once sleepy and secluded King Island has been making global headlines of late, most notably for the fact that it is now home to two of Australia's (and perhaps the planet's) most exciting and awe-inspiring golf courses.
Last month saw the official opening of the island's latest golfing gem, Ocean Dunes. Four years in the making, Ocean Dunes is the product of an intricate design, in a breathtaking setting, built with a ruthless determination to create absolute perfection.
Nestled on the west coast of the island, just 4km outside of the central town of Currie, Ocean Dunes has everything that the passionate golfer could want, from spectacular ocean views to challenging world-class golf.  Covering 285 acres, incorporating rolling dunes and unsurpassed views along 2km of majestic coastline, the course features subtle, rolling greens set in picture-perfect, natural locations.
Meandering along the rocky coast, the opening holes are simply jaw-dropping.  Though images of California's famed Pebble Beach, or even St Andrews in Scotland immediately spring to mind, the truth is that there are few courses on the planet that offer a comparable experience to what you'll find here.
The first few holes set the stage for your day: from the opening teeshot on the 500m par-5 first hole—which requires a well-placed drive over the dunes to a dog-leg fairway, to the blind approach on the 280m par-4 second hole (again, over a dune), you'll need to learn quickly to focus on your game (and not the awe-inspiring views). The following holes are no picnic, especially on a windy day. Both the 425m par-4 third and the amazing 130m par-3 fourth require water carries, but if you keep your wits about you, you can safely navigate the course, and keep the ball dry!
You continue your journey along the front nine by continuing inward, winding through and around the dunes, (but the ocean views will stay with you throughout).  With each hole you become more and more mesmerised by just how special this course really is.
The back-nine features even more of the raw beauty, and pure, rugged golf, starting with the par-3 tenth, a 210m brute which plays across 3 Rivers Bay. Among our favourite holes are the 13th and 14th, both at the highest points on the course.  The 13th is a drivable par-four for the bigger hitters (310m) while the 14th is a short par-three (110m) from an elevated tee. But don't let the distance fool you – with some wind in your face, the hole could require a LOT more club than you think.
In truth, there are no weak holes at Ocean Dunes.  All throughout the course, you are presented with a variety of risk/reward options, daunting tee shots, troublesome rough and well-protected greens. Firm and fast conditions are the name of the game here.  But the biggest potential hazard is simply trying to avoid distraction from the magnificent views all around.
Multiple tee blocks are available for players of all standards to choose from, with between four and seven tee options on each hole.  So whether you opt to take on the "teeth" of the course from the back tees, or simply choose the more "friendly" forward tees, there is something for golfers of every level/skillset, offering everyone a chance to not only try and tame the course, but to also have one heck of a fun time.
Our tip: check your ego at the door and play from a set of tees commensurate with your skills and/or the weather. Especially if the wind is up, as the course plays remarkably different according to the conditions, whether you're playing on a calm morning (with gentle ocean breezes), or in a windswept afternoon (where it will require knockdown, links-style golf).
All up, Ocean Dunes is a true golfer's golf course. It's perfect for the player who prefers a challenging, raw, bump-and-run type of golf (the way golf was meant to be played), yet also enjoyable for the higher marker, as its rugged charm is equalled only by its sheer beauty. It is one cracker of a course!
If ever there were a "Must-play" golf course to place at the top of your golfing bucket list, Ocean Dunes is it!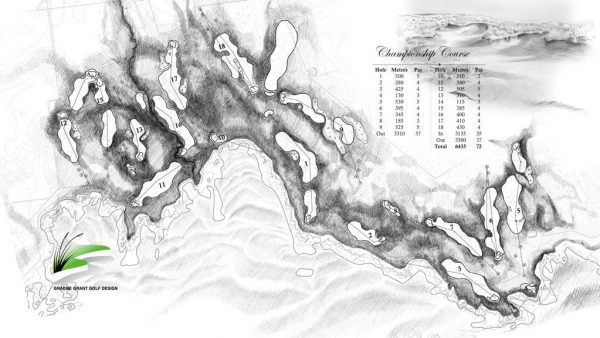 More information:
OCEAN DUNES
365 North Rd Loorana, TAS 7256
Par: 72 – 6,435 metres
www.oceandunes.com.au
 03 6462 1633
Note: Accommodation is available on the King Island Hotel—just 5 minutes from the course. Recently purchased by Ocean Dunes, it is a comfortable and convenient place to dine and bed down after a day's golf or touring the Island. A golfer's lounge, where players can relax with a beer or glass of wine in front of an open fire, will be a highlight of the revamped hotel.
Getting to King Island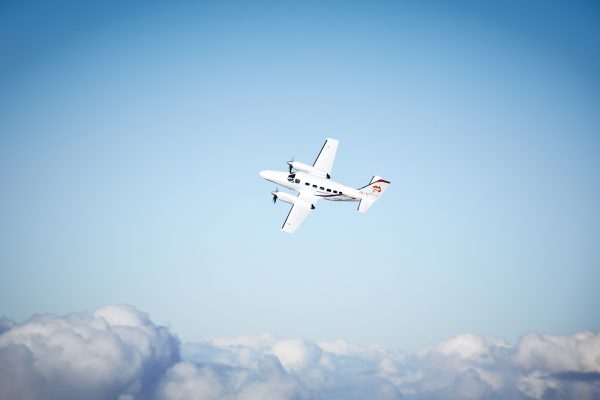 Long famed for its cheese, free-range beef and laid-back atmosphere, King Island in Bass Strait is also quickly becoming known on a global scale for its amazing, world-class golf. With two brand-new courses now gracing its shores, Ocean Dunes and Cape Wickham, golfers from far and wide are buzzing with excitement about this once sleepy island. Indeed, the tiny island is on the verge of a major boom in golf tourism, as the courses, services, accommodation and food are all becoming renowned across the globe.
Inside Golf has travelled to King Island on a variety of occasions, and we have developed a bit of a "golf crush" on the island. Though windswept and still a bit "raw" it offers golfers a pure, endearing and exciting golf adventure that must be experienced to be appreciated.
Getting to King Island is now easier than ever, with charter aviation companies now offering high-quality service to the island, as well as neighbouring Tasmania to take in the amazing Barnbougle Dunes.
One airline that ticks all of the boxes for the modern golfer is Air Adventure, a Melbourne-based private charter golf tour specialist.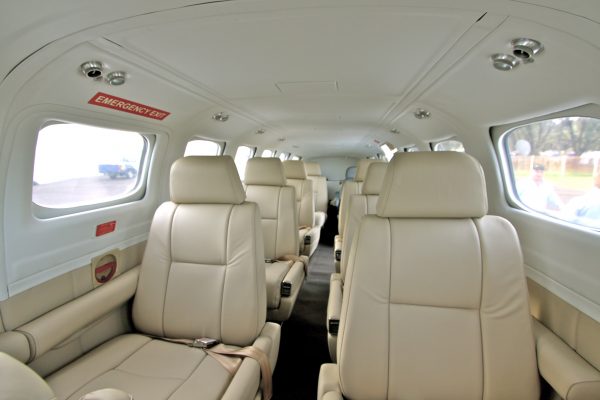 A family-owned business in operation since 1977, Air Adventure specialise in high-end air safaris to the Australian Outback, Cape York, the Kimberley, Lake Eyre and Kangaroo Island, as well as golf-specific adventures to Tasmania and King Island. Not only do they have high quality aircraft (they operate two Cessna Conquest II aircraft), they also offer professional service; organising every element of your golf trip for you, including accommodation, dinner reservations, golf and all on ground transfers.  Air Adventure even own their own bus on the ground in King Island and once safely landing the plane, their pilot (with a minimum of 1000 hours) converts to the bus driver and acts as the group tour guide doing transfers on the island everywhere from golf, dinner, the King Island Dairy and even the bottle shop if groups need extra supplies.
For more information: Golf.airadventure.com.au, golf@airadventure.com.au, 1800 033 160
Another charter flight company is Express Golf, specialising in golf flights from Sydney to Tasmania, particularly Barnbougle Dunes and King Island.
Their aircraft is a 'Beechcraft Super King Air' as used by the Royal Flying Doctors Service. It's pressurised, climate controlled and cruises at 500kph. They offer two separate styles of travel. Their "corporate" configuration offers leather seating for 8 passengers, plus the ability to bring your own clubs and bag, plus a soft (Country Rd style) carry-on bag for a combined total of 15kgs per person. The "Commuter" configuration offers a cloth interior, with seating up to 10 passengers, and clubs transported via "Pencil" bags.  Express Golf have a partnership with Fixed Base Operator, NavAir at Bankstown airport for use of their executive lounge. The lounge provides comfortable seating with a kitchen, bathrooms, WIFI and free parking for their passengers.
More information: www.expressgolf.com.au, 0402 353 378, troy.doak@gmail.com